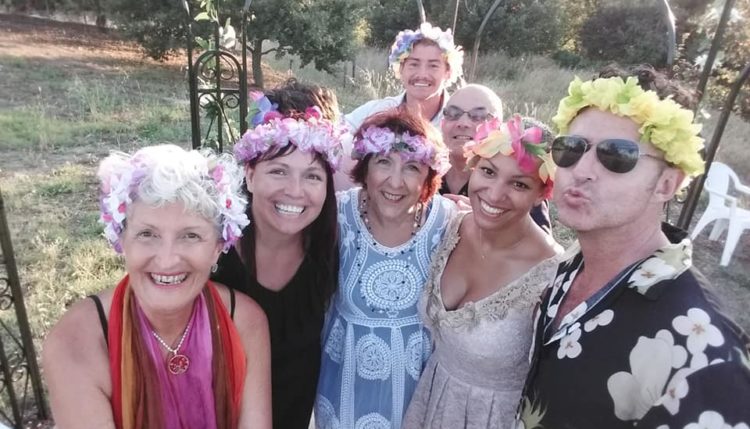 0
About
Enjoy the website of Dr. SerenaGaia Anderlini-D'Onofrio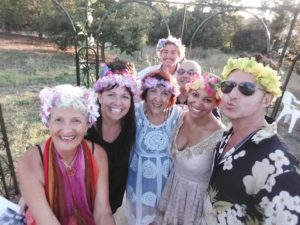 The website collects the work of Dr. SerenaGaia, an author, healer, educator, researcher, and visionary who is inventing her age of wisdom.
Wonder what's Dr. SerenaGaia's mission?  Making love the ecology of life on planet Earth. Allowing nature to inspire the Arts of Ecosexual Love in all those interested.
Initiating students and teachers in the art of manifesting the peace through pleasure we need.  Fun, no?  Yes, but also very serious!
The website opens a view on everything that makes Dr. SerenaGaia who she is.  And converges the energies to manifest what she wants to be.  This homepage will guide you through Dr. SerenaGaia's resources, passions, programs, projects, and possibilities.
Presentation of the menu 
Click the About tab to find current biographical information, the Mission of her Non-Profit 3WayKiss, and how to get in touch.
The Educator tab has all about her Programs in the Arts of Love.  Workshops, Rituals, Performances, Weddings, Trainings designed to educate the whole person in the arts of amorous inclusiveness, sexual fluidity, and ecosexual love.  Check her repertoire and new offerings.
Interested in joining an event where Dr. SerenaGaia is featured?  Check the Events tab for what's coming up in her calendar.
On the News tab find what's been on her mind lately: readings, comments, politics, culture, ecology, sexuality.  The Blog has all the contents of her previous Blog at PolyPlanetGaia.  And it is totally searchable.
Interested in Dr. SerenaGaia's academic credentials?  Dr. SerenaGaia loves live knowledge: knowledge that empowers people to manifest the enchanting lives they deserve.  She has significantly contributed to opening up three areas of research: Bisexuality Studies, Polyamory Studies, and Ecosexuality Studies.  Click the tab Academia for her peer-reviewed publications on Academia.edu, her Google Scholar Profile, acedemic affiliations and Vita.
Dr. SerenaGaia's books reflect her perspective and experience.  As an activist scholar, she endeavors to be a participant observer in the cultures she studies. This manifests amazing experiences for her readers.  Click the Books tab for a full list of her books ready to purchase in Paper or Kindle.
Dr. SerenaGaia's Visions include her Videos series and Films.
From her keynotes, presentations, classes, courses, lectures and other public appearances, Dr. SerenaGaia developed a series of Videos.  Click on the tab to access her YouTube channel and its multiple Playlists.
An image is worth a thousand words, says the proverb.  And Dr. SerenaGaia's natural talent as a visual artist has attracted her to the Cinema, including photography, cinema, and the classical painting, drawing, and sculpture.  For the latest, check the tab Visual Arts.
Thanks for visiting the website of Dr. SerenaGaia Anderlini-D'Onofrio
Enjoy the experience!  Dr. SerenaGaia is available for interviews, podcasts, keynotes, films, workshops, performances, trainings, and rituals.  Let her know you are interested.  Make her an offer she can't refuse!   Connecting with her is easy:  find out the many ways she's open to hearing from you at Contact.
We are happy to have you as a visitor.  Please share the website with your contacts and friends.  Let us know how we can serve you and the Arts of Ecosexual Love.
Make love the ecology of your life! 
Allow nature to inspire the arts of love!