0
Research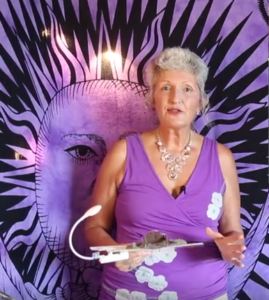 Welcome to the Research Section of the Webpage of Dr. SerenaGaia, also known as Serena Anderlini-D'Onofrio. It's a joy to have you here.
Live knowledge is Dr. SerenaGaia's passion. She is a trail blazer in several discursive arenas. These include bisexuality, or sexual fluidity, polyamory, or amorous inclusiveness, and ecosexuality with the practices of ecosexual love. Her research unfolds as a continuum that leads her to what makes her passionate at this time.
Dr. SerenaGaia is a scholar activist and a participant observer in the communities, the cultural practices, and the transformational movements she studies. Her holistic research method integrates multiple disciplinary approaches into one perspective.  Here we provide access to Dr. SerenaGaia's academic credentials, publications, accomplishments, and writings.  Please visit, browse, read, download, as long as you wish. Thank you!
Academia.edu is a networked portal where academics showcase their research, with an emphasis on all humanistic disciplines.  Dr. SerenaGaia's work appears under Serena Anderlini's profile. The profile offers access to almost all of Dr. SerenaGaia's peer-reviewed articles, and a number of other related items.
ResearchGate is another such portal, with more focus on scientific disciplines.  Here too, Dr. SerenaGaia's work appears under Serena Anderlini's profile.  This profile also offers wide access to her work.
Curriculum Vitae. Like most academics, Dr. SerenaGaia has a Curriculum Vitae.  This document lists all her accomplishments in the areas of academic research, teaching, and service.  Please enjoy the most recent updated version of this document here.  Thank you!
Google Scholar.  Many academics also have Google Scholar Profiles.  These profiles keep track of audience response to peer-reviewed publications, including citations, co-authors, readings, and other analytics.  Please visit Dr. SerenaGaia's Google Scholar Profile.  Enjoy your trip.
Professor. Dr. SerenaGaia is also an Erstwhile Professor of Humanities and Cinema at the University of Puerto Rico at Mayaguez.  A version of her Curriculum Vitae appears in the Webpage of the Department of Humanities.  Please visit.  Thank you!
Welcome to the website of Dr. SerenaGaia! 
We hope you're enjoying your visit.  Let us help you make love the ecology of your life, and allow nature to inspire your arts of love.  Thank you!