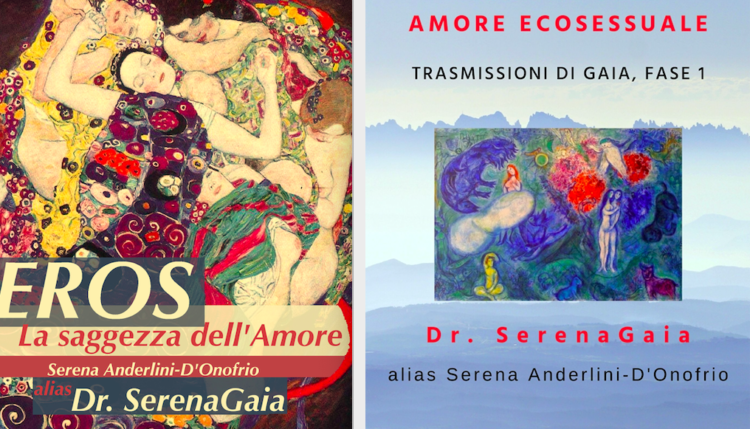 CERCASI BETA READERS – Progetti editoriali in italiano: EROS, ALCHIMIE – Grazie!
CERCASI BETA READERS. Ti piace leggere e ti intrigano i libri un po' esoterici e strani? Un po' sensuali e piccanti? Sei una persona interessata agli stili di amore non convenzionali, alle pratiche in cui l'espressione amorosa si fa arte? Ti interessano le alchimie che uniscono la guarigione, l'intimità, e la sensualità? Ti piace contribuire a progetti da cui ti senti ispirat*? Ti rallegri di sentirti parte di un'equipe di lavoro che apprezza il tuo entusiasmo? Se alcune di queste domande ti intrigano, abbiamo qualcosa da offrirti.
Stiamo dando vita a due progetti editoriali assai intriganti. Il libro Eros, la saggezza dell'Amore, è una narrativa biografica di una vita assai fuori dall'ordinario, che uscirà per la prima volta in italiano. Il libro Alchimie dell'Amore Ecosessuale è una guida alle arti dell'amore che unisce ecologia, sacralità e sessualità nella voce di Gaia, la compagna Terra che tutti e tutte condividiamo.
Clicca su un titiolo per andare ad un assaggio del libro, che puoi scaricare e leggere.
Stiamo ora invitando l'input di un numero selezionato di beta readers, beta lettori e lettrici disposti a darci una lettura attenta e significativa dei testi che stiamo pubblicando. Può essere un'opportunità di collaborazione e crescita assai bella e importante. Ti senti ispirat* a partecipare? E molto semplice farlo. Basta cliccare sul link e troverai tutte le informazioni necessarie per procedere.
Abbiamo un quadro di tempo flessibile e abbastanza delimitato. Desideriamo condurre questo progetto a termine durante l'estate. Rispondici appena puoi con il tuo interesse e ti contatteremo per iniziare. Se senti che già ci conosciamo, non esitare a contattare Dr. SerenaGaia al serena.anderlini@gmail.com, o su WhatsApp al +39 329 4779406. Indica chiaramente che sei un potenziale Beta Reader.
Benvenut* alla nostra equipe!
Grazie!
For more information and for scheduling, contact Dr. SerenaGaia asfo
serena.anderlini@gmail.com, + 39 3294779406 (whatsapp), Serena Anderlini of Puerto Rico, on Facebook and Messenger. Thank you!
aka Serena Anderlini-D'Onofrio, PhD
Erstwhile Professor of Humanities and Cinema at UPRM
Convenor of Practices of Ecosexuality: A Symposium
Contact: serena.anderlini@gmail.com, + 39 329 477 9406.
Fellow at the Humanities Institute, University of Connecticut, Storrs (2012-13)
Project: "Amorous Visions: Ecosexual Perspectives on Italian Cinema"
Please follow and like us: