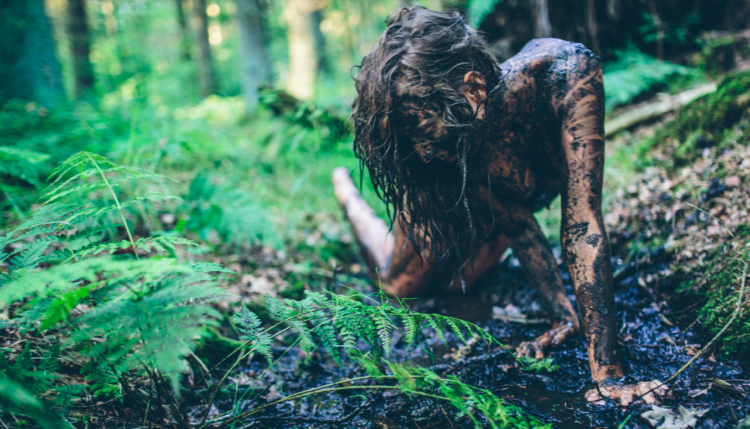 Ecosessualità 1/3 – incontro con Gaia
foto e articolo da YanezMagazine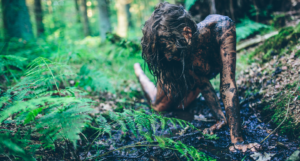 Ho conosciuto SerenaGaia una sera, al raduno estivo della GEN: Golbal Ecovillage Network. Quest'anno l'incontro della rete globale degli eco villaggi si è tenuto alla comune di Bagniaia, in Toscana, che tra questo e l'incontro della RIVE (Rete Italiana Villaggi Ecologici) ha ospitato, nel mese di luglio, più di 1000 persone. Dato che i Piumani sono ormai una componente fondamentale del programma e dell'organizzazione del campo, quest'anno tra i volontari, che qui invece chiamano "Volentieri", c'ero anch'io.
Era sera, dopo cena. Io e questa signora, poi ho scoperto dell'età della mia mamma (che per rispetto di entrambe le signore non diciamo), ci avviciniamo e iniziamo a chiacchierare riguardo un libro che sto leggendo. Una gradevolissima profonda intrigante conversazione alla luce della luna. Dopo qualche ora ci accompagniamo alle tende e ci abbracciamo a lungo per augurarci la buonanotte prima di separarci. Mentre guardo le stelle addormentandomi penso "che dolce piacevole incontro".
Di lei un'immagine costante: i suoi capelli bianchi e riccioluti, a volte con una ciocca di colore viola. Tra loro, spesso, una coroncina di fiori. Un sorriso argentino da ragazza entusiasta, che quando ride di gusto non nasconde mugugni di sano piacere. Mani veloci e chiare, nello spiegare con gesti i concetti, così come nel carezzare e stendere le energie quando la vibrazione è alta.
Il giorno dopo sono insieme ai responsabili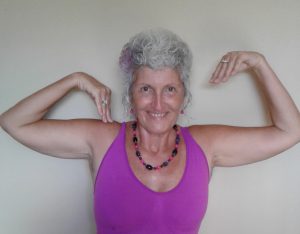 dell'organizzazione quando me la vedo arrivare in tutto il suo aspetto più formale e professionale: deve lamentarsi perché i libri che aveva fatto spedire qui per la sua presentazione, per un disguido, sono stati rimandati indietro. Scopro così che si tratta di una delle relatrici dei tanti workshop e seminari per cui da tutto il mondo gli ecovillaggisti si ritrovano in questi eventi.
La Dottoressa SerenaGaia, aka Serena Anderlini-D'Onofrio, gioviale quanto il suo nome, tiene qui un corso sull'Ecosessualità, breve accenno su ciò che più approfonditamente si può esperire nei suoi seminari sull'Alchimia dell'Amore Ecosessuale, o leggere in una delle sue molte pubblicazioni – per citarne solo alcune "Eros: A Journey of Multiple Loves", "Gaia and the new politics of Love", "Women and Bisexuality" e molte altre. Sul suo sito è definita come una leader del movimento ecosessuale, nonché esperta di ecologia dell'amore: "un mondo dove è più sano amare è un mondo dove è più sano vivere", e intende creare questo mondo grazie al suo sacro attivismo.
Cittadina americana a tutti gli effetti, tanto da non sentire neanche più l'italiano come sua lingua di preferenza, ha vissuto negli stati uniti per la gran parte della sua vita: in California ha scoperto e supportato con gioia fin da giovane il movimento bisessuale (oggi anche queer) e a Puerto Rico è stata per anni docente universitaria. E' proprio negli USA che si è unita a questo rivoluzionario movimento per un amore ecologico.
Ma chi sono, insomma, gli Ecosessuali? Neologismo in effetti molto recente, googleando si potrebbe avere l'idea che siano, o siamo, dei pazzi che fanno sesso con gli alberi. Questo tipo di facile umorismo, come spesso avviene ad esempio anche riguardo alimentazione pranica e altre pratiche olistiche, è naturale difesa umana da ciò che non si conosce: per alcuni potenzialmente molto pericolose, queste idee e teorie rischiano di mettere in discussione tutto ciò su cui si è basata la propria vita – ergo vanno vilipese, schernite, sminuite. Basta pensare alle vignette su Darwin e la sua allora assurda teoria sull'uomo scimmia, o le contestazioni alle teorie eliocentriche, o all'incredulità su Colombo che pensa di raggiungere le Indie etc. Grasse risate.
Ma, rassicura il web, a differenza di altri, questo movimento, sebbene in rapida crescita, si concentra sul piacere e sull'atteggiamento personali piuttosto che sulle proteste o su fini politici. Quindi, in fondo, va bene. L'importante, sempre, è che sia innocuo. O forse no?!
…
quest'articolo continua la prossima settimana con Ecosessualità 2/3 – un amore 100% bio
#drserenagaia #GEN #RIVE #Ecosex #Ecosessualita #YanezMagazine
Please follow and like us: