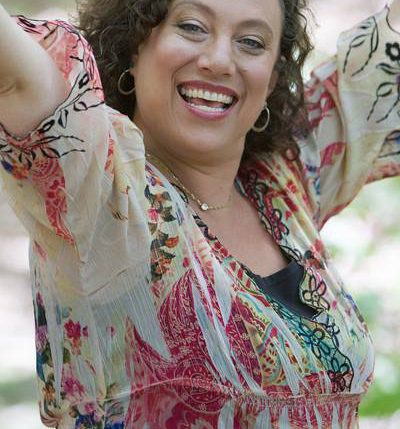 Ecosexuality: What Does It Evoke in You? – Book Review by Robyn Vogel
"Ecosexuality: a word unfamiliar to many. What does it evoke in you? Curiosity? Perhaps it's a bit titillating? Regardless, it is an attention grabber! And if you're ready to embark on a quest of discovering what it actually is, well then this is the book for you! Welcome to the heartfelt compilation by SerenaGaia Anderlini-D'Onofrio and Lindsay Hagamen – the perfect place to start your journey."
Here's Robyn Vogel's Book Review of Ecosexuality: When Nature Inspires the Arts of Love
"From philosophical discourse to practical applications, from self-awareness to global awareness, from the spiritual to the physical, from the intellectual to the sexual, from the weightiness of the threats to our planet's survival to the lightheartedness of flirting with trees, this is a wonderful resource for those new to the concept of Ecosexuality; also for those who are familiar and ready for a deeper dive. The good news is that no life vest is needed, for diving in deep is life sustaining."
"Not easy to define, Ecosexuality is the polyamorous celebration of love including oneself, partners and all beings and things of this place we call earth. Sustaining ourselves and our environment is the cornerstone of Ecosexuality. It's about loving all will equal vim, vigor and respect."
"So often sustainability is associated with sacrifice – in order for x to be replenished, y must be relinquished. For years I have been working with my clients to help them to identify those things that replenish them, and those things that deplete. My intention is to bring to light that self-replenishment is the first step in global sustainability. It begins with the individual."
"From a place of fullness we can then share with a partner. In my practice with couples, I start with each person developing self-sustaining practices, and then partners incorporate that with each other from a place of generosity. Ecosexuality promotes the strength of this energy, consciously integrating that which is a natural phenomenon: the procreative energy of sex and the natural evolution of the world around us. Imagine the possibilities! This brings us back to the core of our existence – the interconnectedness of all life and all energy forms on our planet instead of the separatist view which has flooded our globe, oozing into crevices and nooks."
"When we acknowledge ourselves as part of rather than apart from our environment, our intentions and actions foster the healthy interdependence that results in sustainability. So how do we get there? How DO we achieve symbiotic relationships within our bodies, with each other, and with our world? Through this book, we learn of the philosophical basis and practical applications of Ecosexuality. We learn that the life force of sexual energy has the potential to go beyond producing children and may very well be the answer to saving our planet. We learn that for all beings to survive we must acknowledge our basic need for partnership not simply for social interactions, but to create the abundance of love needed to thrive."
"Anderlini-D'Onofrio's and Hagamen's "Ecosexuality: When Nature Inspires the Arts of Love" may just be the blueprint the world needs in order to shift the tide from competition for diminishing world resources to the truth that only love is truly real and is therefore, the deep well of infinite resource we are all seeking."
Review by Robyn Vogel, MA, LMHC, Psychotherapist and Intimacy Coach, Puja Leader Extraordinaire
Connect with Robyn at www.ComeBackToLove.com
508-380-9254
Ecosexuality: When Nature Inspires the Arts of Love
        A collection of writings edited by SerenaGaia Anderlini-D'Onofrio and Lindsay Hagamen.  Puerto Rico: 3WayKiss 2015.
With its beautiful revised cover, the book is available at Amazon.com for only $ 16.50.  If you haven't ordered your copies, this is a perfect time to do it.
At CreateSpace you can get your copy at a $ 6 discount on the listed price.
Click on Add to Cart, then insert the Discount Code EWMBLB2D.
Please follow and like us: