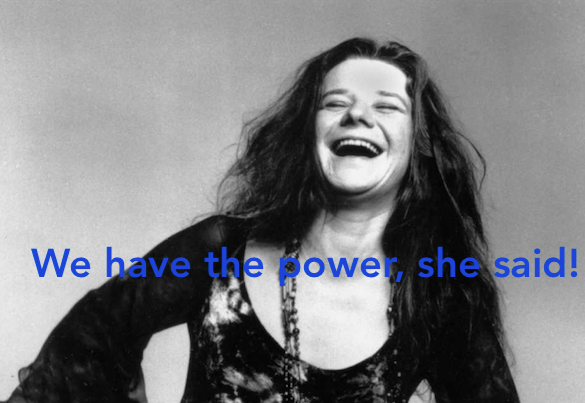 The Covid Chronicles # 0 – "Evidence" and Covid-19 – Hope for a Curable Disease Can Cure the Panic / L'"Evidenza" e il Covid 19 – La Speranza della Cura Guarisce dal Panico
It's all from some Facebook Post/Viene tutto dai post di Facebook.
In an epidemic, everything is evidence for something. (Scrolla per l'italiano.) People who catch the disease and heal are evidence that a cure or cures have been found. People who catch it and die are evidence that, as Bill Gates says, a vaccine is the ONLY solution to come. Now i ask: what would you like to be evidence for, love? The answer is up to you. Cures have been found in the eye of the cyclone–some of the best hospitals of Mantua and Milan. I'm happy to translate for you so you can get what they're about. All you have to do is ask. You decide. With love and all good wishes to you and your loved ones
In un'epidemia, tutto è prova di qualcosa. Le persone che prendono la malattia e guariscono sono la prova che sono state trovate una cura o cure. Le persone che la prendono e muoiono sono la prova che, come dice Bill Gates, un vaccino è l'UNICA soluzione, a venire. Ora chiedo: tu di cosa vorresti essere una prova, amore? La risposta sta a te. Sono state trovate cure nell'occhio del ciclone – alcuni dei migliori ospedali di Mantova e Milano. Tutto quello che devi fare è chiedere. Decidi tu. Con affetto e tutti i migliori auguri a te e alle tue persone care
Curious about cures? You bet. Cures heal from panic and we find again the courage to hope. Here i publish links to the videos about experimental cures with promising results in the ICUs of major hospitals in Mantua and Milan. I created transcripts of the videos audio tracks, then translated them into English from Italian. I trust they will help the English speaking public every where to realize that hopefully Covid-19 will become a CURABLE disease within a reasonable time. That medical experiments in Italy's Phase 1 can be beneficial to everyone. In that case, an eventual vaccine that would at some later time safely arrive could easily be optional and not mandatory.

Curios* delle cure? Ci credo. Le cure guariscono dal panico e ritroviamo il coraggio di sperare. Qui pubblico link ai video sulle cure sperimentali con risultati promettenti nelle ICU dei principali ospedali di Mantova e Milano. Ho creato le trascrizioni delle tracce audio dei video, quindi le ho tradotte in inglese dall'italiano. Confido che aiuteranno il pubblico di lingua inglese in ogni luogo a rendersi conto che si spera che Covid-19 diventerà una malattia CURABILE entro un tempo ragionevole. Che gli esperimenti medici nella Fase 1 in Italia possano essere utili a tutti. In tal caso, un eventuale vaccino che arrivasse in futuro in sicurezza potrebbe facilmente essere facoltativo e non obbligatorio.

Fingers crossed! And please help me reach out with this information to everyone. "We have the power." As Janis Joplin would say.
Incrociamo le dita! E per favore aiutatemi a raggiungere tutti e tutte con queste informazioni. "Abbiamo il potere". Come direbbe Janis Joplin.
Cure by Dr. Viecca, Primary Cardiologist of the Sacco Hospital in Milan. Embolia of capillaries in the lungs cured with anticoagulants and anti aggregants (Heparin and Aspirin)
Cura del Dott Viecca, Primario di Cardiologia, Ospedale Sacco di Milano. Trombosi dei capillari polmonari curata con anticoagulanti e anti aggreganti (Eparina ed Aspirina).

Cure of Drs. De Donno and Franchini of the Poma Hospital in Mantua. Hyperimmune plasma from bood of healed patientes is injected in patients in the accure phase of respiratory crisis.
Cura dei Dott De Donno e Franchini dell'Ospedale Poma di Mantova. Plasma iperimmune tratto dal sangue dei pazienti guariti iniettato in pazienti in fase di crisi respiratoria acuta.
For English speakers:
Transcript of Dr. Viecca's video interview in Milan
Healthcare Information
Not pneumonia but a thrombosis underlying many coronavirus deaths. The latest discovery bears the signature of Professor Maurizio Viecca primary cardiologist at the Sacco hospital in Milan, who after facing the virus and studying the evolution of the disease in the most acute phase, has developed a therapy based on antiplatelet agents and anti-inflammatory already renamed Viecca protocol.
Dr. Viecca. "More than a month ago I began to observe that these patients went from the phase known helmet phase, to the intubation phase within an hour and a half, and this is not possible with mere pneumonia, because there is no virus in the world that can cause pneumonia, a virus that suddenly in an hour and a half no longer responds to the helmet and not even to intubation. That is, there is another mechanism in play.
I also started looking at the medical records of these patients and found that in some cases there was a blood test called Lidimer which was particularly high. When this altered blood test is found it means that there is thrombosis in progress. And then I spoke with the Naturopath of  Sacco, professor Nebuloni, who told me that she had actually done 30 autopsies to these patients, and in all 30 had practically found small pulmonary capillary embolism.
Now, people normally don't know that when one has embolism of these small vessels, heparin alone, the anticoagulant alone, does nothing. And we cardiologists discovered this already 20 years ago when we did the first angioplasties during a heart attack, in which the coronary artery was finally open, the thrombus was gone, but the blood did not pass, because evidently this thrombus, breaking into small pieces, ended up closing all the capillaries of the coronary artery.
So I urgently took the same protocol, modified it and adapted it to the situation by establishing some parameters of when to start the therapy, what goal to have, etc., and we made as quickly as possible a protocol, approved by our medical committee, it's so-called compassionate because it's one of those protocols in which the state does not pay for the drug. Usually it is given by the pharmaceutical company, I did not want links with any pharmaceutical company, which is why I paid for it with my foundation.
I have had this protocol applied in the pulmonology department and we have applied it to five consecutive patients, young, old, what it was, and all five have had surprising results. It is the first time that something new and effective has been found."
At the medicinal level, what was it that you introduced again?
Dr. Viecca. "On this mechanism of the platelets that join together, the anticoagulant alone does nothing, it takes this anti-aggregator. Consider that the anti-binding agent by definition is aspirin, which is given to heart patients. We administer a drug that is a hundred times more powerful than aspirin, and then as the drug ends we continue with aspirin and other drugs, so as to maintain what we call this blood fluidity so that platelets no longer join become attached to one another, do not form the famous white thrombus which then closes the capillary."
So with this can we say that we move towards a victory in the battle against Coronavirus?
Dr. Viecca. "Yes, because with this protocol of mine is not that you go through your pneumonia, you do your pneumonia, but you don't die. We had all these deaths a) because we didn't understand the mechanism immediately, b) because there weren't enough intensive care places. That's for sure."
However, the bureaucracy risks slowing down the possibility of treatment for Italian patients, an unacceptable delay according Professor Viecca who invites Minister Speranza to apply an urgent procedure.
Dr. Viecca. "In an emergency situation, solutions are needed, emergency routes, given that hundreds of people still die. So if I were minister of health, I would send inspectors to show him the files, to show him the results, to show him all I need to show him, because it's not an impression, there are tests that prove this, so I have to send whoever is on duty for this, and at that point if I see that what we support is true, give us highways to make sure that we can apply it immediately everywhere.  Instead I tell you that likely this will be applied in Albania sooner, it will probably be applied in Dubai sooner than it is applied in Italy. And we are the ones that have discovered it. Which is insanity."
Transcript of Drs De Donno and Franchini's video documentary in Mantua
The Use of Hyperimmune Plasma in Mantua
"Let's do an ultrasound, okay?"
Covid 19 is a new disease, but day after day, field doctors learn more about it and sharpen their weapons to cure it.
We entered the intensive care unit of the Mantua hospital, at the forefront of the treatment of Coronavirus pneumonia. Here every possible strategy is adopted, such as prone supination–patients on their stomachs can breathe better.
And several experimental, antiviral drugs like Interloquine, Chloroquine, all the way to Heparin, an anticoagulant that has aroused perhaps excessive enthusiasm.
Giuseppe De Donno, Pulmonologist, Carlo Poma Hospital, Mantua. "We have used Heparin in high doses immediately, we have seen that many patients develop pulmonary embolism despite the use of high doses of Heparin. So Heparin is not protective. It is used to prevent part of the pulmonary embolism, but there are some situations in which high doses of Heparin are not sufficient."
Another hope against Covid is contained here, in this yellow bag. And the plasma, i.e. the liquid part of the blood, comes from people who have recovered from Covid 19.
Massimo Franchini, Hematologist, Carlo Poma Hospital in Mantua. "The recovered patient can make himself available to donate plasma, it is a hyperimmune plasma, that is, rich in specific antibodies directed against Coronavirus."
Antibodies are the armed troops that the body manufactures to fight the infection. Those who have already won his battle can supply ammunition that those who are still fighting.
Franchini. "The fundamental aspect is the control of neutralizing antibodies. Out of one hundred potential donors, no more than 20 are eligible, with sufficient neutralizing antibodies for plasma donation. "
The Mantua Hospital, together with San Matteo's from Pavia, is a pioneer in this experimentation. The collected plasma is purified, and it becomes an actual medicine ready to be infused in Covid patients with acute respiratory failure.
"Good morning!" "Our patient arrived this morning with a picture of acute respiratory stress. Since yesterday he deteriorated significantly. Oxygenation in his blood collapsed. He was therefore transferred to our intensive care and we started what we call non-invasive mechanical ventilation. Here we make the first administration of hyperimmune plasma."
At the hospital in Mantua, already 22 serious patients have received plasma infusions. All have improved and some have already healed.
De Donno. "Plasma has given us surprising results, the improvements are immediate, and when I say immediate I say within a few hours.
Patients who normally had a hard time weaning from mechanical ventilation, managed to wean from them after infusing the plasma. We were able to extubate patients who were intubated. The average length of hospitalization in our ICU was normally 16 days. Now it has now decreased to 5-6 days. "
A pregnant woman at the 24th week was also treated while hospitalized in intensive care for Covid.
"How are we going today?"
"Definitely better today."
"The fever is gone since yesterday."
"So after the second plasma bag, the fever also disappeared."
"Immediately."
"What about the breath?"
"Definitely better."
"Very well."
Even the baby in the belly is fine.
She will be called Vittoria.
"I would say that your lung has just normalized."
Although the evidence is still preliminary, plasma antibodies seem like a powerful drug.
Franchini. "In previous Coronavirus epidemics, plasma from convalescents was used. There are numerous studies that demonstrate its effectiveness. "
De Donno. "It is the only specific treatment against Coronavirus currently in our possession. And it's a therapy that's a pity not to use. But when I say a pity, I mean it's a mortal sin, not a venial sin. It is a therapy that needs to be implemented, and a therapy with very few complications. We have not observed any side effects. "
However, there is a limit to this treatment.
Franchini. "The main limiting factor is having the donor who has healed. While here in Lombardy we begin to have a substantial number of patients who have recovered and can donate plasma, in other regions this is not the case. "
To raise awareness of plasma donation, AVIS came out in the field.
Elisa Turrini, AVIS, Mantua. "AVIS has been fundamental in the campaign in favor of plasma, and it will be so in the coming years, also in promoting donations of this plasma. Precisely for this reason AVIS has sent all our recurrent donors an email to raise their awareness for participating in this project. "
De Donno. "When a patient writes to you that she has been infused with a miraculous plasma, I think it is the greatest joy that can be felt, I still get goosebumps. When I see a mom saying, "thank you doctor, you will be the godfather of my little girl whom I will name Vittoria," I think it will be a victory for humankind. I think this is a great satisfaction for those who worked on the protocol and it allows us to have this weapon in store for our patients. We are very willing to help all the centers that want to implement this type of method. "
Please follow and like us: