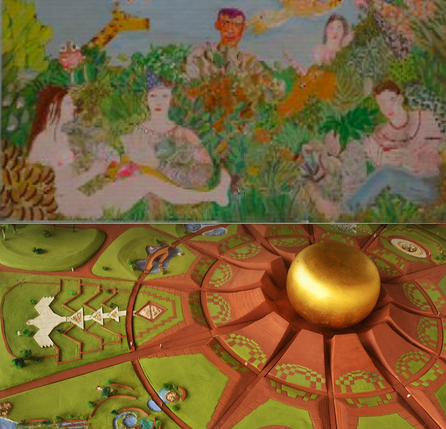 Intentional Communities: Research Perspectives on Alcatraz and Auroville
Years ago I became interested in intentional communities, and in particular in those that took the form of what appeared to me at the time as Ecovillages. I wrote two articles based on very intensive quality research done onn the field. The two communities were Alcatraz, in central Italy, and Auroville, in South East India. Both are very significant project in the history and synchronic map of ecovillages today. Today I am fortunate to live in and around another major ecovillage/intentional community: Damanhur. People ask me about my research. It's difficult to find without major research tools which are often not accessible to non-academic people. So i am making these studies available here. I am inserting the pdfs with the articles on the respective links.
A City in the Forest: Auroville
If you love intentional communities, please circulate this post. Thank you!
Can we answer any questions? Please do not hesitate to contact us. We look forward to serving you in your journey of #EcosexualLove. Enjoy!
aka Serena Anderlini-D'Onofrio, PhD
Erstwhile Professor of Humanities and Cinema at UPRM
Convenor of Practices of Ecosexuality: A Symposium
Author of Multiple Books
Website Serenagaia.org
Contact: serena.anderlini@gmail.com, + 39 329 477 9406.
Teacher of Humanities Online Series – Modern History for the Humanities and Love ResearchGate ProfileAcademia.edu ProfileLinkedIn ProfileFellow at the Humanities Institute, University of Connecticut, Storrs (2012-13)
Project: "Amorous Visions: Ecosexual Perspectives on Italian Cinema" #alchimiadellamoreecosessuale #alchemyofecosexuallove #drserenagaia
#intentionalcommunities #Alcatraz #Auroville #ecovillages
Please follow and like us: