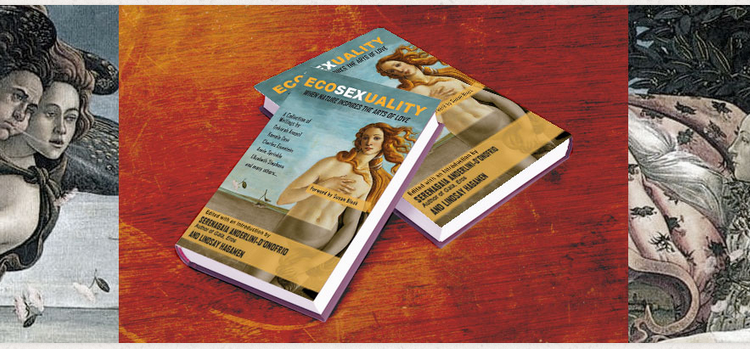 MAKE LOVE the ECOLOGY of YOUR LIFE – ECOSEXUALITY NEWS
Sent Tuesday, June 2, 2015

Warmest greetings from the Caribbean. Here at 3WayKiss we have good news. Is nature inspiring the arts of love in your life and amorous communities? Are you making love the ecology of your life? Ecosexuality is SerenaGaia's latest collaborative project. Its release is very recent. It is in this joyful occasion that we reconnect with you. Welcome to more spicy news from the Ecosexual Movement and the beautiful "spice" that have transformed our beloved ecosystem, Playa Azul. Stay tuned for special buy dates and click here to get your copies immediately. We are very excited about the book's release. Thank you!
Want to make sure we stay in touch with you? Join our mailing list.
We have lots of interesting news, including:
Events
Updates
Announcements
Models
Filming
To continue reading the Newsletter click here.
Please follow and like us: