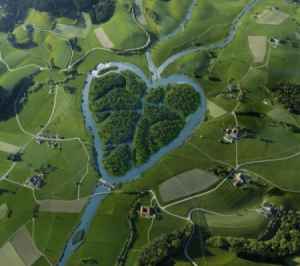 The Wise Women of Polyamory – Workshop – July 3rd – San Rafael, CA
The Wise Women of Polyamory
Explore the Future of Love on Planet Earth
Dossie Easton, Deborah Taj Anapol,
and
S
erena Anderlini-D'Onofrio
What's the future of love on an imperiled planet?
What's the connection between sex and the environment?
Join three avatars of polyamory for this experiential journey into love!
DATE: Sat, July 3rd, 2010
TIME: 11:00AM-7:00PM
Cost: $ 63 Prepaid
923 C St, San Rafael
Due to limited space, RSVP early!
What is the future of love on an imperiled planet?
What's the global, cultural, emotional, spiritual, and body ecology of love? Will sex save the planet? What combination of 'free' love, polyamory, and imaginative styles of erotic expression will do the job of making peace with Gaia, our mother Earth?
The connection between sex and the environment
has been on people's minds
lately. As top-rated writer of conscious love Tinamarie Bernard has put it, "At first glance, sex and the environment don't make obvious bedfellows. How can the answer to our environmental problems . . . possibly be found in the satin sheets of lovers? According to a growing number of greenies, free love may just save the planet."

We have only to look around us to see that this salvation hasn't happened yet. Why not? Is the whole idea of a politics of love just a flakey new age fantasy
? Or have we not taken it far enough? Has the
wisdom of love been forgotten, distorted, and misunderstood for so long we are only now starting to penetrate this mystery?

On July 3rd, three brilliant, passionate, and courageous avatars of polyamory will address the theory and practice of loving in freedom, consciousness, and compassion. We'll integrate the wisdom of our bodies, hearts, souls, and minds in guiding this fast moving experiential journey into love.
Dossie Easton
,
Deborah Anapol
, and
Serena Anderlini
are all authors of groundbreaking books on polyamory. Their combined poly life experience totals well over 100 years! Each is an incredible teacher in her own right and by choosing to join forces they have co-created the most amazing context ever for sharing of wisdom of love. Don't miss this rare opportunity to stand on the shoulders of these pioneering leaders! From this vantage point we'll appreciate how your intimate, erotic life is instrumental in weaving the web of life we call Gaia.
ONLY $ 63 per

person Prepaid
If you are among the first 15 people to register, you will receive a complimentary copy of ONE of the following books at the event:
Dossie Easton. The Ethical Slut. Celestial Arts, 2009.
Deborah Taj Anapol. The Seven Natural Laws of Love.
Elite Books, 2005.
Serena Anderlini-D'Onofrio. Gaia and the New Politics
of Love. North Atlantic Books, 2009.
Interested in Work Trade/Press Pass/Fee Reduction? Contact:
Dossie
dossie@dossieeaston.com until June 1st,
Serena serena.anderlini@gmail.com
after June 1st
See also
www.

lovewithoutlimits

.com
Bios
Deborah Taj Anapol

, PhD, is a

relationship coach

who leads seminars on love, sex, and intimacy all over the country and around the world. She is the author of Polyamory: The New Love Without Limits, Compersion, The Seven Natural Laws of Love. Polyamory in the 21 st Century (Rowman & Littlefield, 2010) will be available in July! Website: www.

lovewithoutlimits

.com. facebook fan page: Polyamory in the 21st Century. "Let jealousy be your teacher."

Serena Anderlini-D'Onofrio, PhD, is a professor of humanities at the University of Puerto Rico, Mayaguez. She is the author of Eros: A Journey of Multiple Loves, and the editor of numerous collections. Her latest book, Gaia and the New Politics of Love is Silver Winner in Cosmology and New Science for the 2010 Nautilus Book Awards. She teaches courses, workshops, and seminars on the practice of love and the science of Gaia. She blogs at http://polyplanet.blogspot.com "A world where it is safe to love is a world where it is safe to live."
Dossie Easton is a licensed psychotherapist working with individuals, couples and moresomes in her private practice in San Francisco. She is co-author with Janet Hardy of The Ethical Slut, now in its second edition, and Radical Ecstasy, among others, and she lectures and leads workshops on polyamory and ecstatic spiritual practices at conferences and universities in the United States, Canada and Europe. Dossie has been an active sex radical since 1961. Website: www.dossieeaston.com. "Each relationship will seek its own level like water if you let it."


http://polyplanet.blogspot.com
Please follow and like us: