Hi lovely Earthlings!
One more poem from Alice Van Pelt. This one is a bit sad. She seems to have a hard time staying well. Her sleep, her days are a bit tormented. She holds on to her source and feels its presence at every step. When she has a "moment" free of torment, she dedicates it to that source. This reminds me of a beloved friend, Eros. I often tease him that "atheism" is just another religion as I used to do with my dad. And yet what I like about him, what makes him unique among beloveds, is the "religious" way he'll do what's on the plate, including love. Love to Eros is like a prayer. It's like a religious ritual and a trance. I am sure this mother would be in awe of that. It is a joy to be part of the narratives of the amazing human family!
Seize the Moment
I thank you Lord because you're there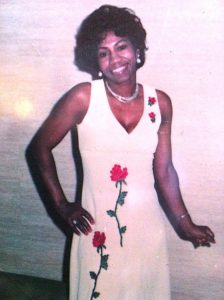 Alice E. Van Pelt
When I'm disturbed I know you care
You wake me up to start my day
Carry me through all the way
Hold my hand when the going gets rough
Brighten my spirit when things are tough
When evening fails and night returns
You lay me down with soft concerns
You watch me as I start to pray
And keep me calm in every way
I must seize the moment
To honor you always
Give you the glory and give you the praise.
No date
From the poetry collection of Alice E. Van Pelt, published here with permission from her descendants, gratefully acknowledged.
Dear Earthlings:
Did you notice the beauty of this poem? Again that soft touch of rhymes kissing each other, of rhythms and tones in a dance. We say goodbye to Alice for the moment. Perhaps more poems will be released from her collections and we will open another series for her. We thank her for her gifts of poetry to this blog. And for the gift of jarring yours truly with a belief system she had rejected. The gift of thinking of monotheism in the context of amorous and religious inclusiveness again.
More series coming. Stay tuned for next. We will announce in the social media.
Did you enjoy the series? Let us know! Yours truly appreciates your attention. The comments box is open.
Come back! And stay tuned for more wonders.
Namaste,
Serena Anderlini-D'Onofrio, PhD
Gilf Gaia Extraordinaire
University of Puerto Rico, Mayaguez

Follow us in the social media

http://polyplanet.blogspot.com