Dear Earthlings:
My gift this year is a collection of 26 poems in my favorite language, French. It's the language of love, so full of charm and mystery and music. Those earth tones, warm vowels that feel like deep ocher. It produces oxytocin, at least for me. The author, Mohamed Nait Youssef, is a promising voice. Very touching, heartfelt his journey into awareness. Here is the 12th in the series. We'll come back every Friday.
–>
Malgré cette absurde plaie
J'aime le soleil et la lune
Quand ils seront sur le même lit
Comme les vers de la poésie
Comme la pensée humaine dans toutes les philosophies
J'aime le bonheur de l'humanité
Cet innocent salut de l'amitié
Celles d'hier, et celles d'aujourd'hui
J'aime cet espoir de mon jour
J'aime les étoiles dans le ciel
J'aime l'art que la vérité
Published here with permission. Reach the author:
Mohamed NAIT YOUSSEF né en 1988 à Tripoli Libye. Étudiant de la littérature française à la faculté poly

-disciplinaire

d'Errachidia. Jeune issu du Sud-est du Maroc -village qui s'appelait, Gourrama, dans province de Midelt.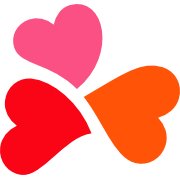 Courtesy of Poliamore Italia
Remember to come back every Monday for another poem by Mohamed. And tell all your French-speaking friends to show up to. "Like" our blog and keep us in mind when you have something interesting. Meanwhile, watch for snippets from Serena's new book, What Is Love? She dares to answer the million dollar question in this one. Would like to pre-read? Find out how to endorse her book here.
Education is the heart of democracy, education to love. Come back for more wonders. And check out out vacation offerings.
Serena Anderlini-D'Onofrio, PhD
University of Puerto Rico, Mayaguez
Follow us in the social media
Author's Page/Lists all books:
http://polyplanet.blogspot.com