MY GENDERLESS LOVE!
I don't walk straight
Not even for the bait
I am merry yet not gay
I am bi and I can bay
But saying goodbye
Is not my hallmark
Yet you all smack
Like I always play
Our goal is acceptance
Where is the tolerance
I am not gay enough
To be enfolded
Not sufficiently lesbian
To be embraced
Do I even talk Trans
Can't brace the rants
You preach diversity
As community necessity
Yet you sneer
While I leer
When in the mall
Yes I want it all
With the dick
I play and lick
And the boobs
Makes me smooch
The big breasted
Leaves me besotted
With the hermaphrodite
I am a smitten Aphrodite
With the pussy
I get all fussy
The shaven sight
To suckle all night
The pert bums
Makes me bowl
The bouncy balls
I love to maul
With the Pecs
I need no specs
I am bisexual, not a player
So don't make me a slayer
Like you I choose my partner
It is a natural attraction
And not just a selection
A sex you choose
My love I embrace
It matters not the gender
All I want is tenderness
For my love is genderless.
By Yemisi Ilesanmi 17 March, 2011
Biographical Note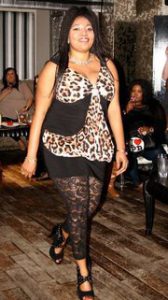 Yemisi Ilesanmi
Yemisi Ilesanmi is a trade union/human rights activist. She has a Masters of Law (LLM) on Gender, Sexuality and Human Rights from Keele University, Stadffordshire, UK and a Law degree(LLB) from Obafemi Awolowo University ile -Ife, Nigeria. She works with the Nigeria Labour Congress . She has served on many national and International labour/ human rights committees including as Vice president of the International Trade Union Confederation (ITUC) 2006-2009 and President of the ITUC Youth committee (2004-2009)
Yemisi Ilesanmi is a passionate human rights activist, bisexual, atheist and an unpublished poet and budding writer. She is interested in and often make public presentations on gender issues, sexuality rights, workers rights, youth representation and environmental protection. She is commited to a world of peace where justice reigns supreme.
Text originally published as a Note on Facebook, republished here with permission.
http://polyplanet.blogspot.com