Welcome to our Network of Interconnected Communities Intent in Co-Creating More Alignment between the Planet and the World
Excited about Holistic Research? YES! We bet you are! And here's why. Holistic research appreciates the wisdom of communities, it is open to experience-based, empirical, and in-flux findings, while it also integrates a wide spectrum of sources in balanced, wise, and inclusive holograms.

Here we offer connections to a wide network of communities, all of which contribute, inspire, and sustain Dr. SerenaGaia's sacred artivism, co-creations, and holistic research.
Bonobo Coaching:

Sustainable Paths to Ecosexual Love
Are you on your path to embrace the Earth as the partner we all already always share, love, and need?
Bonobo Coaching is an amazing choice to enhance the journey of this transformation and dissolve the blockages that may stand in its way.
Find out more about it here, and contact Dr. SerenaGaia for any follow up questions and appointments. Thank you!
THE ECOSEXUAL MOVEMENT
Experience the joy of bringing together the Ecosexual Movement. This movement invites us humans to acknowledge Gaia, the Earth, as the partner we all share, love, and need, together with all other forms of life that accompany us on our Earthly journeys. The book Ecosexuality registers the coalescence of this movement, with the voices of over 30 widely diverse contributors from different world regions, cultures, races, genders, orientations, and age groups.
DAMANHUR
Enjoy a visit to Damanhur, the intentional community based in Piedmont, Italy, where Dr. SerenaGaia has established her main residence and that she calls her spiritual home.
ISTA
Enjoy a visit to ISTA, the International School of Temple Arts where Dr. SerenaGaia got her training in sexuality, spirituality, and shamanism.
ISTA is also a wonderful network of people, resources, wisdom, and communities connected world wide by our shared experiences into the mysteries of life, death, and evolution.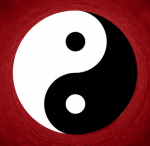 TAO GARDEN
Welcome to a visit to Tao Garden, the School of Tao founded by Master Mantak Chia, near Chiang Mai, in Thailand, where Dr. SerenaGaia has learned Taoist and Tantric practices, including Inner Smile, Water Wheel, and Dark Room meditation.

Get to know the Piuman* Community, a group of ecovillage volunteers whose name simultaneously means "we work with many hands" (più mani), "we are as light as feathers" (piuma = feather, persona piumana = a person who wears feathers and i like a feather), and "we are more human" (più umani).
Wouldn't you be excited about people who are so imaginative with words and puns?
Get to know the Sex-Positive Movement and its historical roots in the city of Portland, Oregon, where SPP, the first Sex-Positive community organization was founded by Gabriella Cordova, and where it thrives thanks for Karen Hery and many others. Find out more about how you too can get a sex-positive education via online and in-presence events at all levels. Check the SPP Facebook page and their MeetUp group here.
Enjoy a visit to Sex Positive World, a force for the expansion of the Sex-Positive movement across Europe and the world!
GEN Europe: Global Ecovillage Network
RIVE: Rete Italiana Villaggi Ecologici
Participate in the evolution of ecovillages and intentional communities as you consider the invitations of GEN and RIVE to join their online and in presence events, including sessions of the Alchemy of Ecosexual Love.
The ecovillage movment and the many intentional communities whose evolution it sustains is a very significant source of inspiration for Dr. SerenaGaia's artivist project of co-creating "a world where it is safe to live because it is safe to love.'
Tansformational Movements
Consider participating in some of the movements that are transforming Italy and the world into a more loving place, a place where people's responsible and sustainable health choices are respected and encouraged, where trust is is restored to the relationships between authorities and the people, and where a people's Resistance, Rebellion, and Rebirth are encouraged.
Dr. SerenaGaia appreciates transformational movements that help to co-create a world where happiness and health are loving sisters who enjoy playing together.