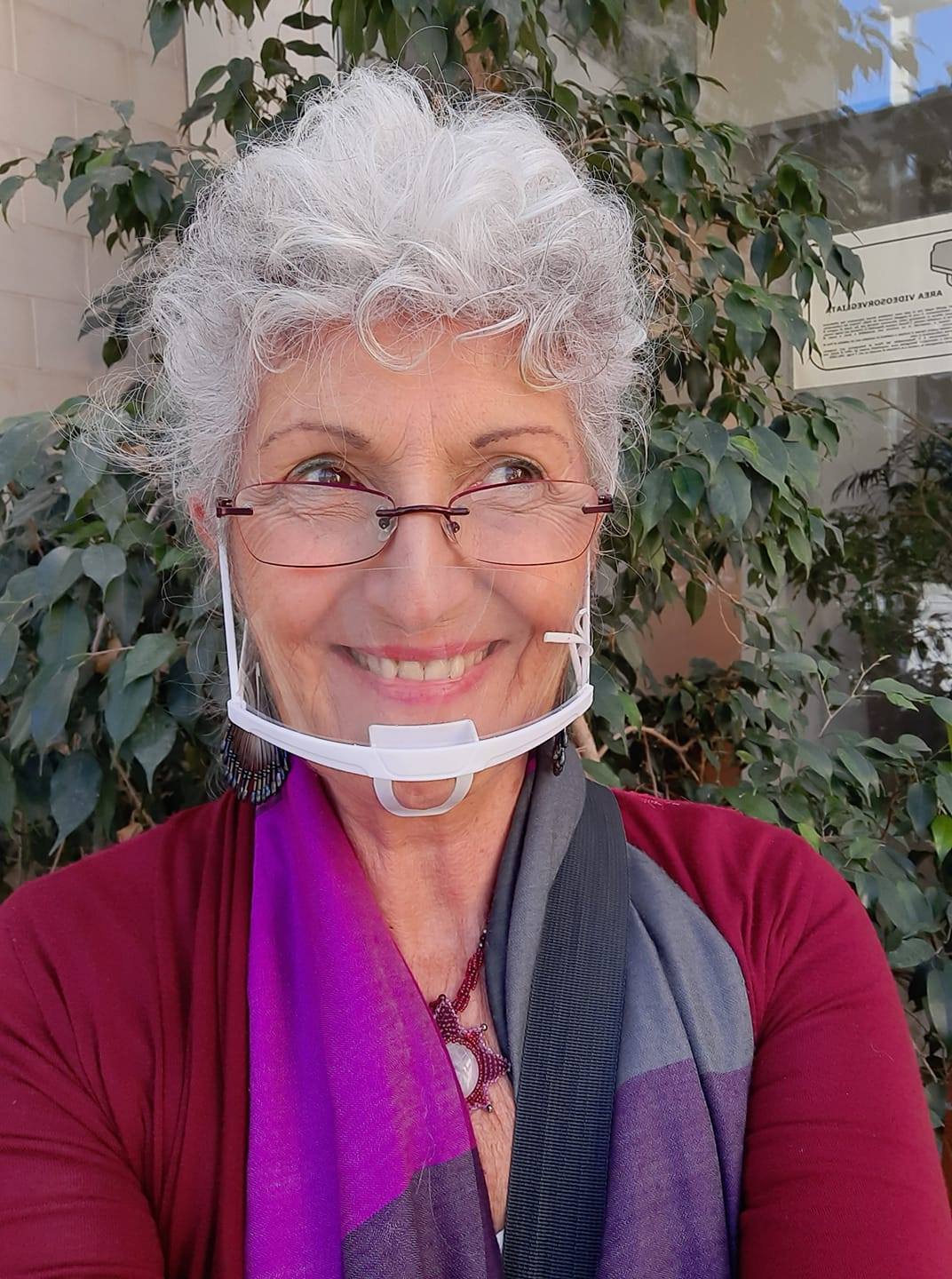 It's high time I recognize someone who as been advising and supporting our International on-line events all along in these challenging COVID times.
Dr. SerenaGaia, Serena Anderlini, has been one of our volunteer facilitators for Orientation and EcoSex 4 All.  We really appreciate her support helping us know how to make our presentations as accessible/understandable as possible across cultures and differences in English language skills.  Many people have been coming to SPW on-line events because of her outreach to sex positive individuals and communities world wide.
One of her recent outreach efforts was presenting SPW Orientation with slides in English while speaking the presentation in Italian to a hybrid group attending both on-line and a small gathering in-person.
Her fluency in English, Spanish, French and Italian is a great help in supporting the W in SPW.
Serena, we are so grateful that you are retired now and willing to give some of your valuable time and attention to international outreach for SPW.  It's a pleasure to welcome you to the Advisory Board!
Many of us know Serena already.  If you have yet to meet and get to know her, Dr. SerenaGaia is an award-winning writer, activist, scholar, filmmaker, professor, editor, and cultural theorist.
She wrote EROS (2006) and GAIA (2009), she co-edited the collection Ecosexuality (2015), and co-directed Playa Azul I Love You (2016).
You can read more about Serena's work and outreach at https://serenagaia.org/
Side note: She has been passionate about seeking out protective masks that work and also support good connection through clear facial expression recognition.   I think she figured it out well with this one in her bio pic.
Best wishes to you, Serena, in all your sex positive work for the ecology of love.
# # # # #
Can we answer any questions? Please do not hesitate to contact us. We look forward to serving you in your journey of #EcosexualLove. Enjoy!

  aka Serena Anderlini-D'Onofrio, PhD

Erstwhile Professor of Humanities and Cinema at UPRM
Convenor of Practices of Ecosexuality: A Symposium
Author of Multiple Books Website Serenagaia.org
Contact: serena.anderlini@gmail.com, + 39 329 477 9406.
ResearchGate Profile
Academia.edu Profile
LinkedIn Profile
Fellow at the Humanities Institute, University of Connecticut, Storrs (2012-13)
Project: "Amorous Visions: Ecosexual Perspectives on Italian Cinema"
#alchimiadellamoreecosessuale  #alchemyofecosexuallove  #drserenagaia