People are sharing their immigration pictures and stories and so here are mine.
Yes, I am an immigrant and one who chose California as a place where I felt I would be more respected as a single mom at the time who wanted to access a professional line of work.
I was raising my daughter in Rome, Italy, and rent was more expensive than anything i could earn in one month. UC Riverside offered me a teaching assistantship and admitted me to their graduate program. I got a student visa that way. My daughter Paola Coda joined me the second year and stayed until the end of my doctorate. At that point I had a big dilemma. Would I go back or stay? The answer came when Vanderbilt University in Nashville offered me a job as Assistant Professor, and processed a green-card for me. The job was discontinued a few years later, but the green-card stayed. That's when I moved back to California to be an activist in the LGBT community and practice holistic health. I came to Puerto Rico about 20 years ago to resume my academic career. All these decisions were very difficult to make at the time, and involved many inner conflicts and painful choices.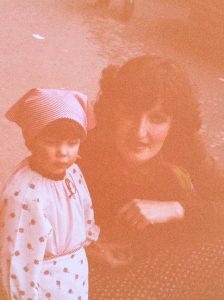 Some of these are narrated in my memoir, Eros: A Journey of Multiple Loves. Where I explain that because my father was an independent senator elected in the PCI, I was always afraid that the FBI would at some point catch up with me. When I finally got my green-card it was a big relief. That's when I felt I could really be myself. A few years later an anti-immigrant proposition passed in California. Like many others, I woke up and applied for citizenship so I could vote next time around. And I have ever since.
When I hear about the allegations that 3 million undocumented people would have voted, my mind jars. Being a "legal alien" is hard enough. One constantly feels like on a watch list. On special surveillance. One can only imagine what being undocumented can be like. Why would anyone in that situation want to even get near a voting booth? Just to get arrested and deported? It's like offering one's wrists for the handcuffs. Who could ever believe these allegations? The fact that they are even made is evidence that so many people are totally unaware of what the immigration system is like. Of how complicated it is to even go from a temporary visa to a permanent one, if you come in as a "legal alien" to begin with. If you cross without papers, it's even much more difficult to be recognized. And often people who do so are desperate, with no place to return. How could they possibly risk the little niche they found to try and cast a vote that isn't even likely to have any effect? It's just baffling that anybody could believe that an en-masse action like that could ever be orchestrated.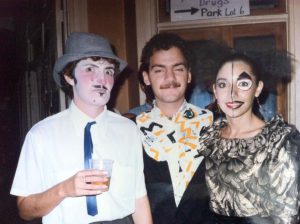 There is more that I want to say. In Italy people also talk a lot about the influx of "foreigners." They call those from poor countries "extracomunitari/e" which alludes to them being from outside the EU. They are afraid of them, and avoid them. There is a difference though. In Italy there really isn't an immigration system, as in, say, ICE or the former INS. They way people become "documented" is by waiting enough years as undocumented, until an amnesty comes, at which point their years as "clandestini/e" count. So one would think that there the act of voting without the right to do so could be interpreted as an act of civic presence, as in, say, I'm here, see, I want to perform my responsibilities as a citizen.
In the US any act of brushing against the law, even civil disobedience, as in, say, a march or a demonstration, is a risk when you are not a citizen. It's a risk even when you are documented on a temporary visa or a green-card. Imagine if all those people who live in constant fear, in this pall of special surveillance, would ever dream of committing voter fraud.
I really feel for those people who are in fact deprived of their right to vote, and are now also accused of having had an effect on the election, or at least on public opinion about it, they could not possibly have had. I remember, as the child of an honest political family, that I felt very invisible during the period when I was not in a position to vote. That was hard enough. And I understand how infuriating it can now be to feel accused of a fraud one could not possibly have been part of.
And all this just because a woman won the popular vote!  Hard to believe.
Here I'm sharing some pictures from the years of the big dilemmas.  Lol.  Speaking as if they were ever resolved.
What really brought peace is the practice of #EcosexualLove.  May the partner we all share protect us.
Love and blessings.

aka Serena Anderlini-D'Onofrio, PhD

Professor of Humanities and Cinema
Convenor of Practices of Ecosexuality: A Symposium
Fellow at the Humanities Institute, University of Connecticut, Storrs (2012-13)
Project: "Amorous Visions: Ecosexual Perspectives on Italian Cinema"