Hi dear Earthlings!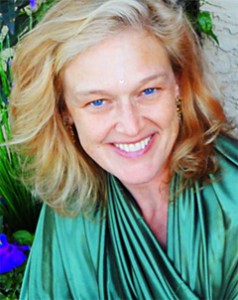 Tracy Elise
The spaces of sacred sexuality and of education in the arts of love are under threat. The police has raided various temples and schools of love, with many practitioners still in jail. Tracy Elise, founder of the Phoenix Goddess Temple, is one of them, with bail set at $ 1,000,000, as if she were a premeditated murderer. How can we possibly accept this? At a time of such rampant injustice and greed, when the people are outraged enough to occupy Wall Street, can we sit still while the judicial system takes it out on those who teach love? In response to the situation, and on Tracy's invitation to send letters of support to her attorney, yours truly has drafted the following brief.
You might feel so inspired too, and in that case, direct your brief to
john@vigilaw.com
. You can find out more details about Tracy's situation from herself, at http://templelife.tv/support/letter-from-tracy.html
Yours truly sends her warmest wishes to all those who love love enough to take the risk of teaching it.
LETTER ON BEHALF OF TRACY ELISE
Dear John Vigileos:
I am a scholar in the Arts and Humanities who has focused on sexual fluidity and inclusive styles of love. I owe my own education in the arts of love to the many temples and other spaces where sacred sexuality is practiced, and to the many schools of love where the arts of love are taught and the whole person is educated in the multiple ways to practice these arts. Interpreting love as an art has roots in ancient cultural traditions, including Tantra in India, the ancient cult of the Goddess in the Mediterranean, and some Native American traditions. I have taken many workshops and courses with practitioners of these arts and I believe that their educational value is of the highest quality. Societies where people are educated in the arts of love are typically more loving, considerate, and peaceful than societies where no such teaching is available. Whether this education is offered in a temple, in a school, in a cultural center, or any other such space devoted to this purpose, the content of the teaching is usually very valuable and formative of the whole being. People who benefit from such trainings often become sources of love for others in their lives and communities as well.
I absolutely urge the courts to protect the temples as schools of love that meet significant educational needs in our society. I look forward to a successful progress in this case toward the shared goal of setting a legal precedent in support of education in the arts of love. Please let me know if I can answer any questions or be of further assistance to you.
Namaste,
Serena Anderlini-D'Onofrio, PhD
Author of Gaia and the New Politics of Love, North Atlantic Books, 2009 (a Nautilus Winner, also on Kindle)
and of Eros: A Journey of Multiple Loves, Routledge, 2006 (a Lambda finalist)
Co-Editor of BiTopia (2011), and Bisexuality and Queer Theory (2010)
Editor of Plural Loves (2010), and Women and Bisexuality (2003) Routledge, New York
Professor of Humanities
University of Puerto Rico, Mayaguez, PR 00681-9264 (USA)
http://polyplanet.blogspot.com