"Appetite comes while you eat" says an old Italian proverb, and I am enjoying so much the research I'm doing here at U Conn that another research project came to me. It's on my favorite theme: Love. It's well supported, thanks to generous referees. I want to share it with you, the outline at least.
Beliefs, Realities, Practices across Human Cultures
Proposal for a Fellowship in 2013-14
Presented by Serena Anderlini-D'Onofrio, PhD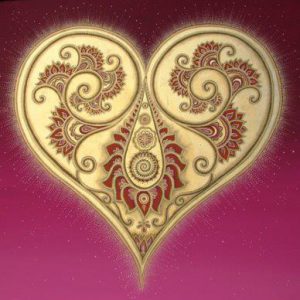 The question of love endures across human cultures whose belief systems have been organized around prevailing answers.
Cultural interpretations of what the nature of love might be tend to change as a culture's
epistémé
evolves overtime (Foucault, 1990).
For example, love has been understood as a cosmic energy, a force of nature, an art, a virtue, a vice, a sin, an emotion, a need, an instinct, to name just a few (Anapol 1997, Cristaudo 2012, de Rougemont 1983, hooks 2001, Passerini 2009).
Typically, a given cultural interpretation of what the nature of love is results in a belief system that organizes the culture where that interpretation prevails.
This study focuses on the history of the question and its interpretive answers.
It revisits specific eras in the light of these answers and the ensuing belief systems.
How does the prevalence of a given belief about love affect the experience of those living?
Does this belief affect the ways people practice love in relation to each other and the web of life that sustains each species?
Can a belief about love lead a culture on a self-destructive path?
Is it possible to produce an interpretation of the nature of love that helps a culture trace a path of sustainable evolution?
The study intends to address these and other questions as they emanate from the central one.
Earth as Lover, Cindy Baker
What do you all think? I hope I get to do it. Some of it already exists, and perhaps the funds will materialize to continue. For a tentative outline click here. My desire is to prove that learning how to love, how to experience this feeling, how to generate the energy that makes it real, is what we really need at this time in human and planetary history. I hope you agree and send this project good energies. Send your comments and questions too. Thank you!
Education is the heart of democracy, education to love. Come back for more wonders.
Serena Anderlini-D'Onofrio, PhD
University of Puerto Rico, Mayaguez
Follow us in the social media
Author's Page/Lists all books:
http://polyplanet.blogspot.com