This season in Valchiusella is blessing me with many gifts. I feel grateful for this abundance.
My pod in this region is rich with joy, love, happiness, and skills.
Co-creating what we need so as to share sacred time in communion and intimacy is so beautiful.
And in a way I owe this to the Covid situation, which makes other, more commercial ways of being together, unavailable at this time.
Making friends with viruses and feeling gratitude for the messages they bring is key.
This year thanks to very special people in my valley pod, including Alice, Maya, Paolo, Sylvain, and many others, I've overcome some fears and this has opened me to new experiences.
These include the ritual of #PlayFight which involves a physical tug of war with another participant that lasts about three minutes and is vital, safe, friendly and beautiful.
And the #SweatLodge, which yesterday, on solstice evening, i was able to enjoy fully. Yes, i felt welcome and totally trusting in the group with whom i've shared so much already. I was guided to the courage to embrace the energetic and transformative aspects of it.
Living in the moment, being in the present, with people who are present to you, to themselves, to the pod family we've formed so we can happily get thru the winter and appreciate the times we're experiencing: This is the great gift.
I'm happy I went to the Italia Tantra Fest this past August, organized by Shakti Supriya Ji, and offered a taste of The #AlchemyOfEcosexualLove there.
That's where this pod found me!
Soon we will be extending invitations to participate online too, to a very wide range of people, with Matteo Morozzo's new program, Free2Love, coming up early in February. Stay tuned!
Feeling blessed today in the afterglow of a beautiful sweat lodge where i was also a witness to most of the process of building.
Wishing everyone the courage and energy to live life to the fullest and find in all crises the gems of opportunities to evolve and enhance our experiences.
May you also be blessed with happiness in the coming Holiday Season!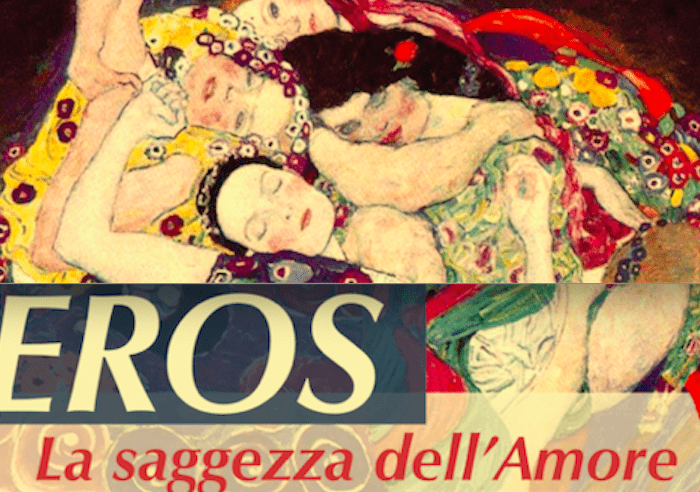 Scopri di più sulla prima edizione in italiano della strabiliante narrative autobiografica, Eros: La Saggezza dell'Amore. L'edizione Kindle, di prossima pubblicazione, è ora disponibile in pre-vendita. Perché non regalare, regalarti anche questa opportunità?
# # # # #
Can we answer any questions? Please do not hesitate to contact us. We look forward to serving you in your journey of #EcosexualLove. Enjoy!

  aka Serena Anderlini-D'Onofrio, PhD

Erstwhile Professor of Humanities and Cinema at UPRM
Convenor of Practices of Ecosexuality: A Symposium
Author of Multiple Books Website Serenagaia.org
Contact: serena.anderlini@gmail.com, + 39 329 477 9406.
ResearchGate Profile
Academia.edu Profile
LinkedIn Profile
Fellow at the Humanities Institute, University of Connecticut, Storrs (2012-13)
Project: "Amorous Visions: Ecosexual Perspectives on Italian Cinema"
#alchimiadellamoreecosessuale  #alchemyofecosexuallove  #drserenagaia