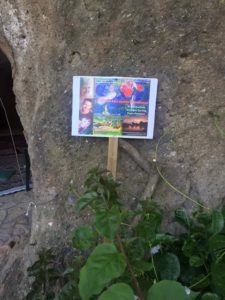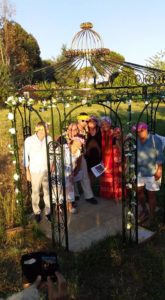 What is the Alchemy of Ecosexual Love? Che cos'è l'Alchimia dell'Amore Ecosessuale? It's the alchemy by which widely diverse people come together to celebrate each other as lovers who already always share a partner, the Earth. E l'alchimia che fa si che persone molto diverse di trovino insieme per celebrare loro stessi come amanti della compagna che già comunque accomuna tutti e tutte: la Terra.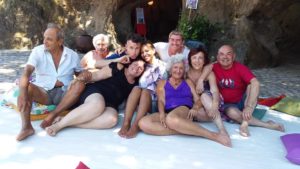 Recognizing each other as metamours involves a new energetic awareness of those who also love this partner. Riconoscersi come metamori comporta una nuova consapevolezza energetica per chi come noi ama questa compagna.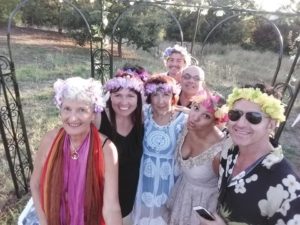 In a Wedding of Ecosexual Love, celebrating this shared lover together is easy. In uno Sposalizio d' Amore ecosessuale è facile celebrare insieme questa amante condivisa. And it empowers people to feel that expanded love is ecological, sustainable, and good for you. Ed impodera le persone a sentire che l'amore espanso è ecologico, sostenibile, e buono per la salute. It also helps people find more fun in, and sustenance for, diadic relationships. Aiuta anche le persone a divertirsi di più, e sostenere più facilmente le relazioni diadiche.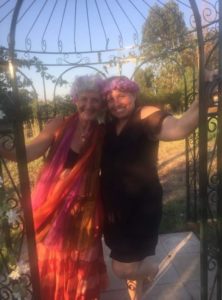 For me this was a wonderful way to offer the world some of my most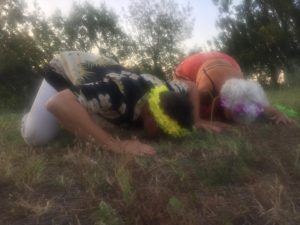 cherished gifts. Per me è stato un modo di portare al mondo alcuni del miei regali preferiti. It's exciting to feel part of a new tribe and connected to a whole new set of friends. E eccitante sentirsi parte di una nuova tribù con un nuovo gruppo di amici e amiche.
"Let s love the earth we make love on." Says my friend Susan M Block. "Amiamo la terra su cui facciamo l'amore." Dice la mia amica Susan Block. At Suncave Gardens the earth conspires to do just that! A Suncave Gardens la terra cospira per fare proprio questo!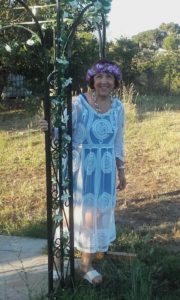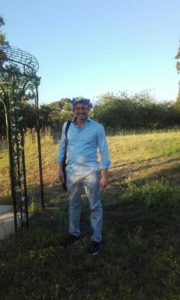 I feel a very deep sense of gratitude for all those who could be with us this time, for those who supported us, and for those with a wish to participate (again) in the future. Sento un profondo senso di gratitudine per tutte le persone che hanno potuto unirsi a noi questa volta, per chi ci ha sostenuto, e per chi desidera partecipare (di nuovo) nel futuro.
Let's keep in touch and make our bonds stronger. Teniamoci in contatto e rafforziamo i legami. We will be present next time the Alchemy of Ecosexual Love manifests on an ecosystem that calls the loving energy of our team. Saremo presenti la prossima volta che l'Alchimia dell'Amore Ecosessuale si manifesta in un ecosistema che chiama l'energia amorevole della nostra equipe.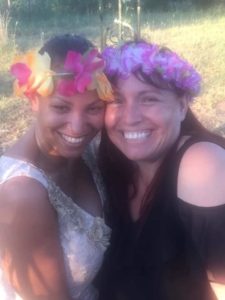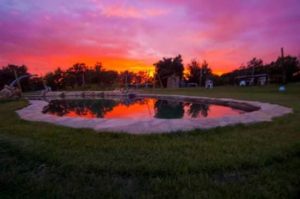 Beautiful experience? Memorable moments? Challenges? Breakthroughs? Comments are open for all participants and interested. Bella esperienza? Momenti memorabili? Sfide? Passi avanti? I commenti sono aperti per tutti e tutte le partecipanti e interessati/e.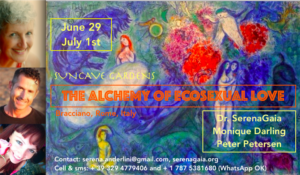 Can we answer any questions?
  Ci sono domande a cui possiamo rispondere? 
Please do not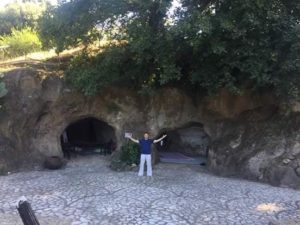 hesitate to contact us. 
Non esitate a contattarci. 
We look forward to serving you in your journey of #EcosexualLove. 
Non vediamo l'ora di servirvi nel vostro percorso di #AmoreEcosessuale.
Enjoy! 
Gustatevelo!
Aggiornamenti?  Contatti?  Programmazione?  Seguite la nostra pagina The Alchemy of Ecosexual Love su Facebook.  Updates?  Contacts?  Programs?  Follow our page The Alchemy of Ecosexual Love on Facebook.
https://www.facebook.com/AlchemyToo/

aka Serena Anderlini-D'Onofrio, PhD

Erstwhile Professor of Humanities and Cinema at UPRM
Convenor of Practices of Ecosexuality: A Symposium
Fellow at the Humanities Institute, University of Connecticut, Storrs (2012-13)
Project: "Amorous Visions: Ecosexual Perspectives on Italian Cinema"