How can we transform this recurring crisis into a new amazing opportunity?
Thanks to SPW–Sex-Positive World–we can all do it together. The arts of love begin when we appreciate sensuality, sexuality, pleasure.
We offer a sequence of three successive appointments on Sundays, 19-21:30 CEST (that's 10am-12:30pm PST–do the math if you're in between and anywhere else, or ask google!)
We invite you to save the dates:
18 October, 8 and 15 Nov.
Stay tuned. All detailed info below.
# # # # #
Hi Everyone–this is Karen Hery and Dr. SerenaGaia speaking to you!
At Sex Positive World we are excited about upcoming events that are probably of interest to you!
Thanks to our new friend Covid-19, people around the globe have become familiar with online conferencing–that is Zoom. Many of us already feel that our health and happiness get along better when we feel connected to a sex-positive community. Others might be ready to discover what all this is and become passionate about it. More time and more of a need to seek sex positive community connections are around us, as people's availability, needs, and locations are shifting.
That's where our offers come in!
We are super happy to be a part of helping all of us, wherever we live and wherever we each are in our sex positive journeys, to have options for caring and sharing and evolving. This alongside a wonderful opportunity to meet sex-positive people from around the world.
What is sex positivity? Well . . . to some of you it may sound as if it's a bit like being positive for some strange disease. And, we can assure you, it's NOT that. It's actually a VERY GOOD THING. We mean, it's good for you!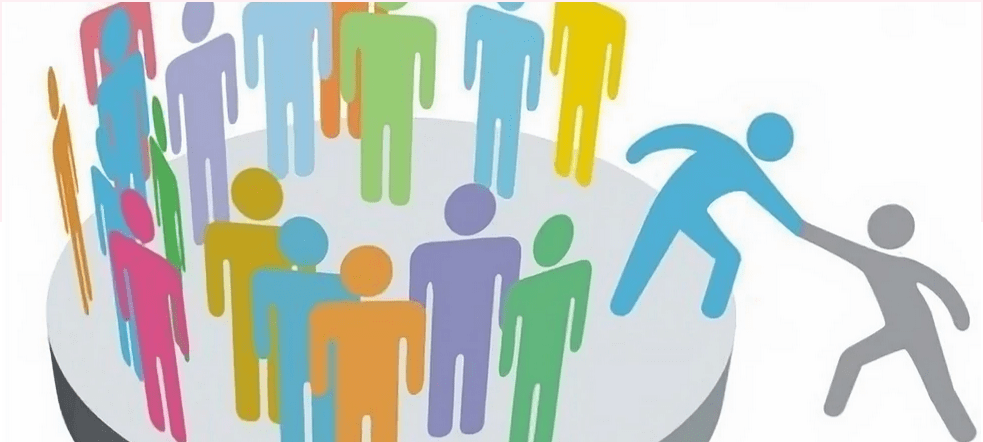 Event # 1, Oct 18, 19:00-21:30 CET. Orientation Time! To make everyone feel they can confidently step in, our kick-off offer is a Sex Positive World Universal Orientation. Join us and lots of other sex positive people from a number of SPW community chapters, for this Orientation tour. On Sunday, October 18.
Choose your own optional donation and sign up at this link: https://www.sexpositiveworld.com/event-details/orientation-2
The first hour will be an overview offered by our community leaders, a ride through who we all are together, why we choose sex-positivity and what it brings to our lives.
During the second hour people will connect with others in their countries and language regions, as a way to socialize together in smaller, more personal, breakout groups. As Dr. SerenaGaia, I'm delighted to host the social group based in  Europe. I am happy to run the conversation in whatever language(s) prevail in the group, and will welcome translation assistants. Please contact me.
Thank you!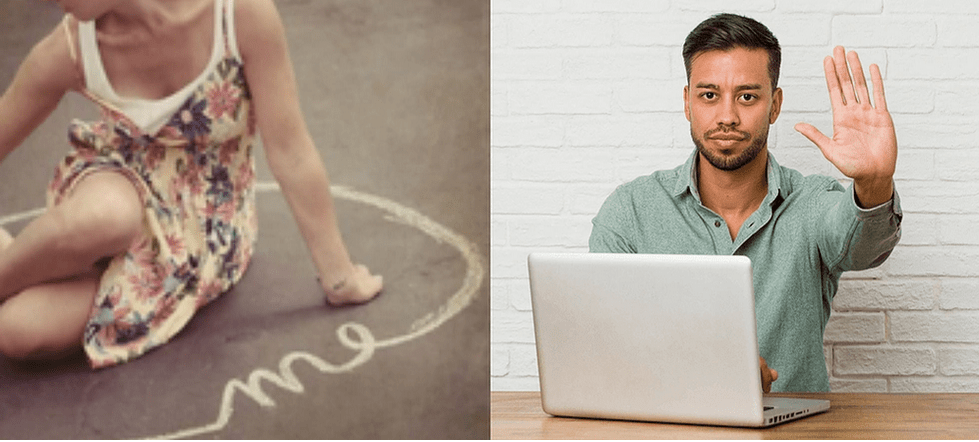 Event # 2, Nov 8, 19:00-21:30 CET. Time for Boundaries! What's a boundary and how will it help you to find yours from within? Boundaries are what  makes it possible for people to play it safe in life, and in amorous, romantic, and sexual relationships. Covid has brought new flavors to our sense of boundaries, creating more complexities and opening up some new possibilities.
Our International Covid-Informed Awesome Boundaries class is a space to gather in community to share and care about how to continually up our boundary seeing and setting skills. We had over 50 attendees the first time we offered it. We're doing it all again and I am so happy to share the experience with you and anyone 21 and older that you'd like to invite. Healthy boundaries are great in all areas of life, so people can attend from inside and outside Sex Positive communities.
Choose your own optional donation and sign up at this link: https://www.sexpositiveworld.com/event-details/covid-informed-awesome-boundaries-2
Please share links to both Event # 1 and Event # 2 from the Sex Positive World website with people in your life you think will appreciate them.
Thank you!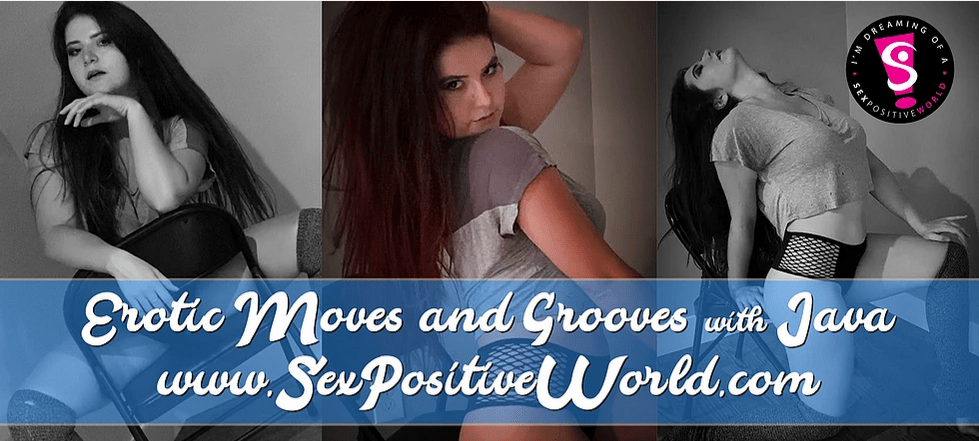 Event # 3, Nov 15, 20:00-21:30 CET. Time for Erotic Moves and Grooves!

Yes, at SPW we find ways to make our online sex positive events connective, truly sexy and fun. It's a challenge we love to meet. Our very first higher level will be Erotic Moves and Grooves – an All Gender Chair Dancing Class and Show with Java, a very talented world traveler.
Whether you'd be delighted to come primarily to dance or to watch . . . or a combination of the two . . . everyone is welcome to limber up together on the chair and we each choose our own adventure from there . . .
You might like to chair dance for private pleasure and/or for public display. Java will break down the finer points of chair dancing and teach a group routine you can choose to take home and play with. Or you can bust a groove on screen at the end for us all.
We celebrate consensual voyeurism as a valuable part of a sex positive life. While dance class is going on, there will also be a healthy voyeurism group empowered with tips from professional erotic dancers. What are good ways to share a respectful gaze? How can you become more aware of what visually pleases you and negotiate with others about this?
This event is open to people who have attended Event # 1 (Orientation), and Event # 2 (Boundaries), and to people who already are Level 2 in a Sex Positive community chapter.
So we recommend you join the entire sequence, starting with Event # 1, on October 18. If you've attended Boundaries and The Wheel of Consent in the Resilience of Love with Dr. SerenaGaia, please indicate and we will consider.
Thank you!
For Erotic Moves and Grooves, please RSVP here: https://www.sexpositiveworld.com/event-details/erotic-moves-and-grooves-level-2-spw-event. The event link will be sent once Sex Positive World has confirmed that you have met the pre-requisites.
Thank you!
In these pandemic times, everyone's circumstances are unique. SPW events typically offer many options, so we can all be included in these sex positive journey together. Available options include: moneyless access, pay-what-you-can access, full-price ticket, and extra funder ticket. All good wishes in finding the options that work well for you!
Please get in touch with us you have any event questions. We also welcome ideas and suggestions on how to best keep us all connected during these changing and challenging times. Keep us posted and stay tuned!
Thank you!
Dr. SerenaGaia and Karen Hery, Director of SPW
dr.serenagaia@gmail.com, serena.anderlini@gmail.com, + 39 3294779406 (whatsapp), Serena Anderlini of Puerto Rico, on Facebook, Instagram, LinkedIn, and Messenger, @serenagaia on Twitter. Thank you!

aka Serena Anderlini-D'Onofrio, PhD

Erstwhile Professor of Humanities and Cinema at UPRM
Convenor of Practices of Ecosexuality: A Symposium
Contact: serena.anderlini@gmail.com, + 39 329 477 9406.
Fellow at the Humanities Institute, University of Connecticut, Storrs (2012-13)
Project: "Amorous Visions: Ecosexual Perspectives on Italian Cinema"