The School of Ecosexual Love – A Work in Progress – Welcome!
The School of Ecosexual Love is a work-on-progress to which you're invited to contribute. Are you wanting to expand and evolve your arts of love? This is a good place for you!

Welcome to our tentative description:
The School of Ecosexual Love is a school of love where life on Gaia in all its forms is the teacher, a teacher that inspires others to practice the arts of love in ways that are natural, ecological, sexy, amorous, diverse, and brave in envisioning new alignments between the health of the planet and the health of the world.
The School of Ecosexual Love offers a variety of educational journeys, including courses, retreats, workshops, and more. All journeys are opportunities for alchemic transformation and for evolution toward more symbiotic ways of being and relating. All offerings include practices that help participants maintain a positive energy field within and around themselves, thus enhancing the alignment of health and happiness in one's personal and one's ecosystemic realms.
Educational modalities include online, hybrid, and presential.
Existing courses in the curriculum now include: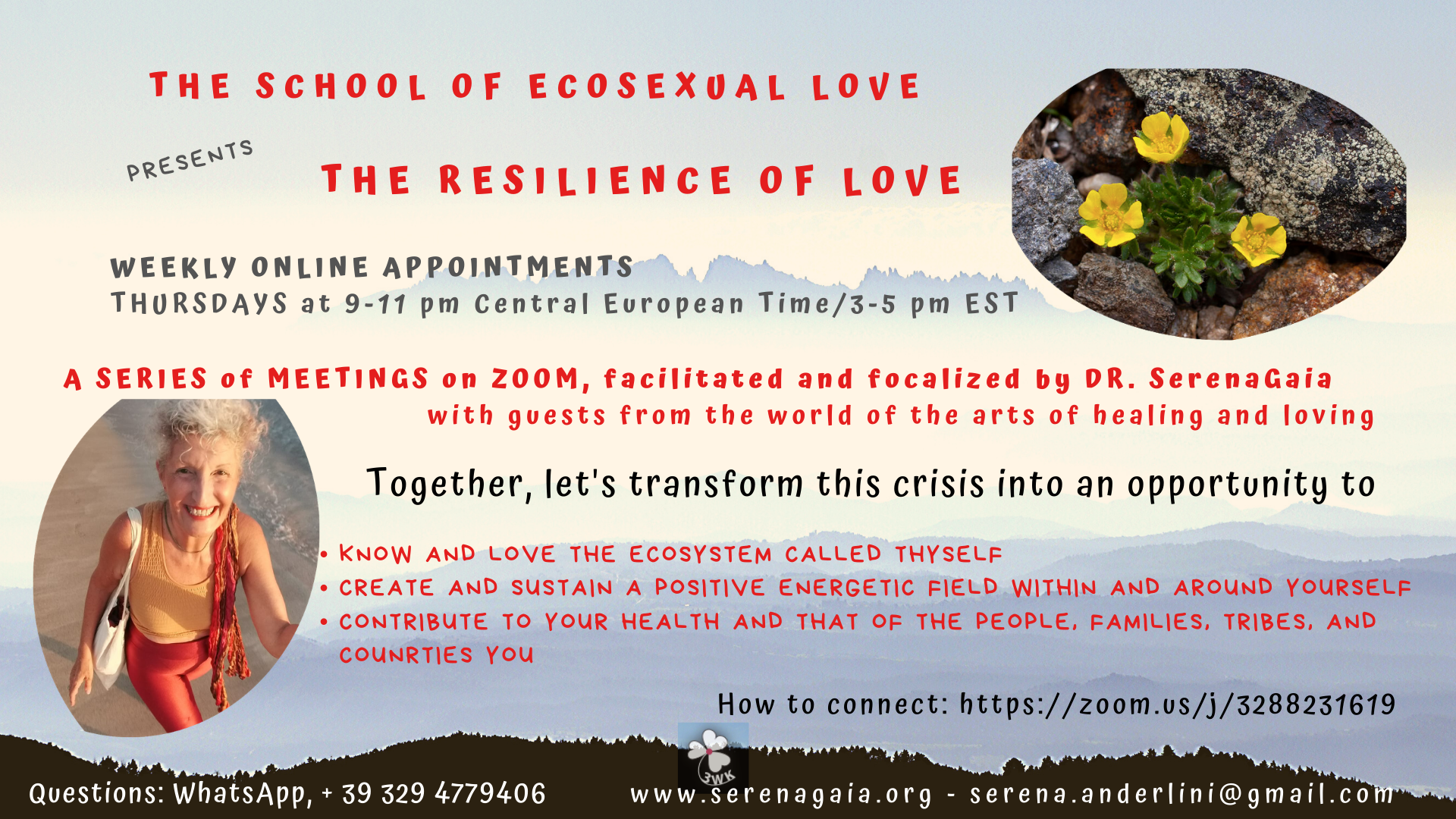 —The Resilience of Love is an online journey that has been activated at the onset of the Covid-19 pandemic and is currently active, with two parallel editions and weekly appointments, Wednesdays 9-11 PM Central EU time in Italian, and Thursday 9-11 PM Central EU time in English.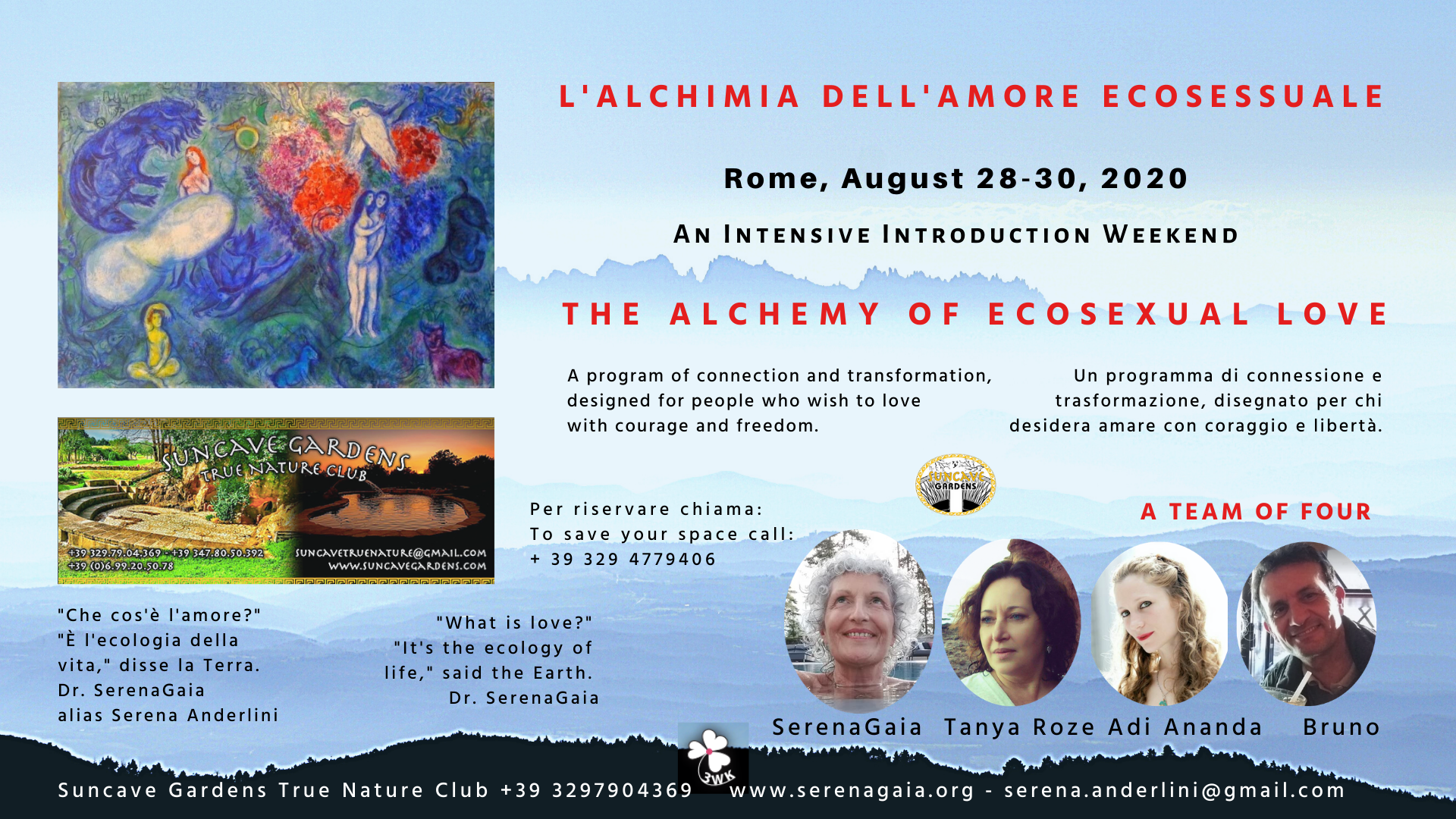 —The Alchemy of Ecosexual Love is a presential introductory weekend that's held on a yearly basis at Suncave Garden, a naturist retreat center in Cerveteri, about 30 kilometers from Rome, Italy. This retreat is now scheduled for August 28-30, 2020.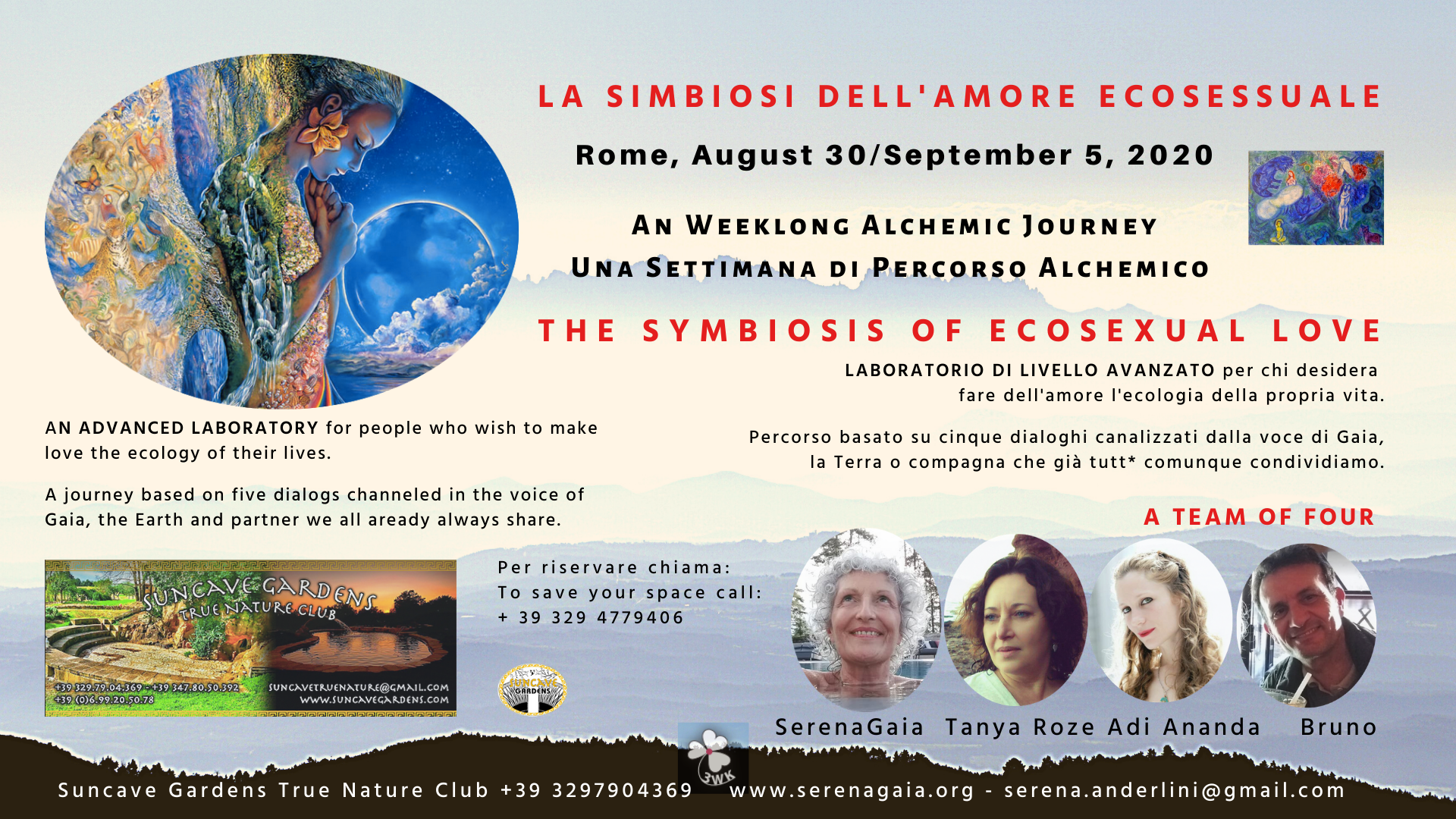 —The Symbiosis of Ecosexual Love is a presential advanced course, which will be launched soon, and could have a beta edition at Suncave Garden starting on August 31, 2020.
The following course could become part of this curriculum: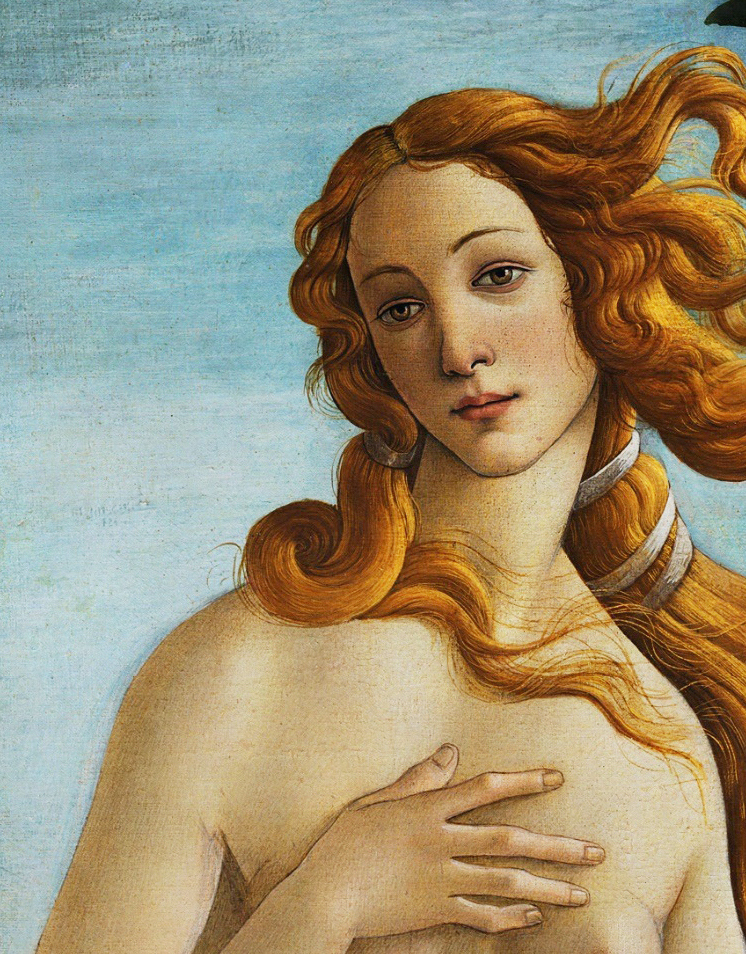 —The Humanities and Love, Part # 2, from 1500 to the present is a hybrid course that, in its original editions, was taught part presential and part online at the University of Puerto Rico, Mayaguez. It consists of nine one-hour lectures in English on world and planetary history, available online on the Serena Anderlini You Tube channel, and of a series of readings, visual presentations, and tests, available online in the LMS portal called Canvas by Instructure.
As a hybrid, the course was active until 2017, and it could be reactivated as an entirely online course. It could be of interest to universities and other institutions of higher learning open to teaching Western Civilization courses organized around the theme of love.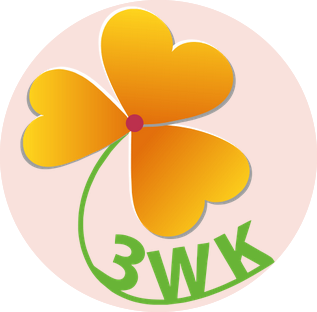 The School of Ecosexual Love operates under the aegis of the non-profit 3WayKiss. We are evolving and in particular, we are in the process of:
–Developing a full-fledged Mission and Vision for this school
–Connecting the school with other similar schools, academies, and universities
–Presenting its offerings more widely in venues open to its approaches
–Activating more courses
–Developing certificates and awards
–Recruiting and retaining interested collaborators, participants, and assistants
–Connecting w/ possible donors and funders
How does any and all of these areas inspire you? In what ways do you think you can participate and contribute? Please get in touch. We'd love to hear. Thank you!
Do you have friends who would appreciate this opportunity? Don't hesitate to spread the news! Share this post please. Thanks!
For more information and for scheduling, contact Dr. SerenaGaia asfo
dr.serenagaia@gmail.com, serena.anderlini@gmail.com, + 39 3294779406 (whatsapp), Serena Anderlini of Puerto Rico, on Facebook, Instagram, LinkedIn, and Messenger, @serenagaia on Twitter. Thank you!

aka Serena Anderlini-D'Onofrio, PhD

Erstwhile Professor of Humanities and Cinema at UPRM
Convenor of Practices of Ecosexuality: A Symposium
Contact: serena.anderlini@gmail.com, + 39 329 477 9406.
Fellow at the Humanities Institute, University of Connecticut, Storrs (2012-13)
Project: "Amorous Visions: Ecosexual Perspectives on Italian Cinema"