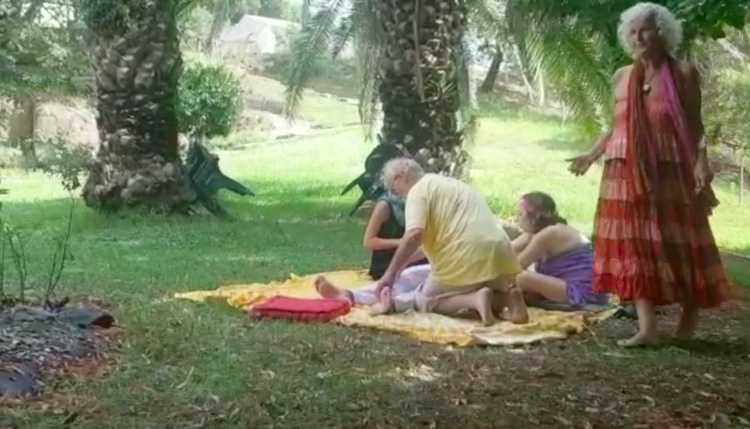 0
Welcome to Dr. SerenaGaia's Home Page
Enjoy the Month of Lovers with the gift of Ecosexual Love! Godetevi il mese delle persone innamorate con il dono dell'Amore Ecosessuale!
Grazie, Dr SerenaGaia
It's a pleasure to have you visit Dr. SerenaGaia's Home Page. Our latest co-creation is The School of Ecosexual Love. We are delighted to introduce you to its 2020 Programs, July 3-11. Enjoy the trailer and click for all details. Thanks!



The entire website has been rekindled and you're invited to explore more deeply. What's alive for us at the moment? We're so happy to share it here. Enjoy!

Why watch this film? In only 30 minutes it offers an encompassing view of Dr. SerenaGaia's life work and overarching vision. It also documents the first Plural Wedding of Ecosexual Love in the Caribbean. It's free! Enjoy!


The Alchemy of Ecosexual Love is a vibrant weekend intensive course that distills Dr. SerenaGaia's wisdom of many year. Find out more about it here! Click Events for upcoming editions. We invite you to join one near you!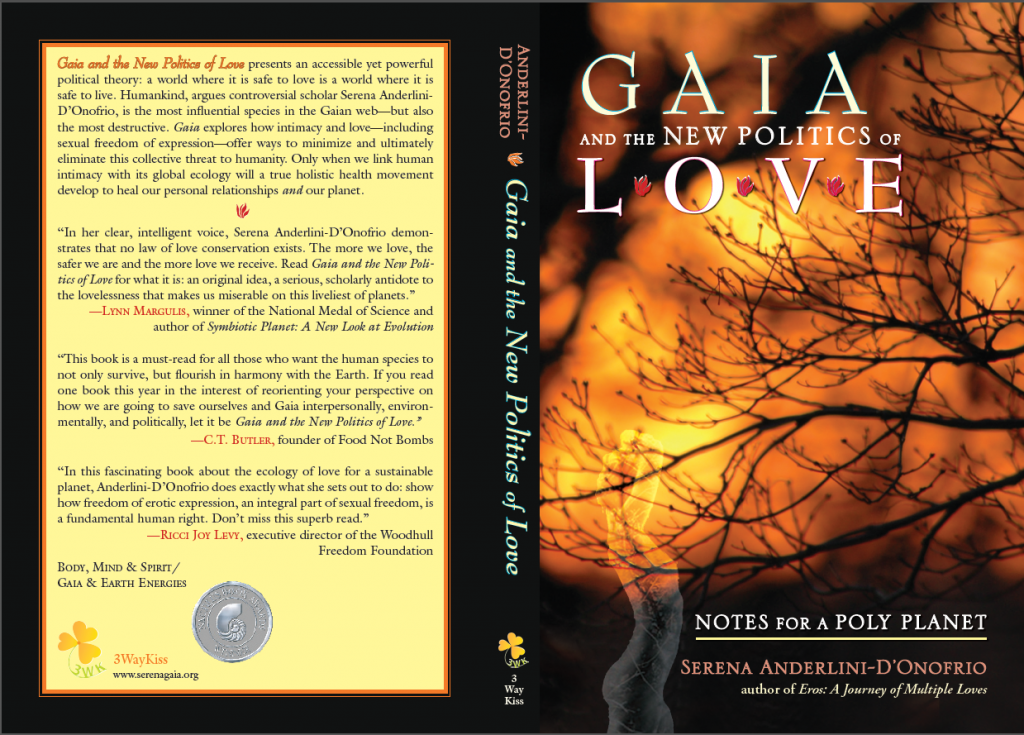 This is one of Dr. SerenaGaia's most significant books. Controversial in the beginning, it explains why sharing resources of love is good for the whole planet and not just the people who do it. Enjoy the latest edition!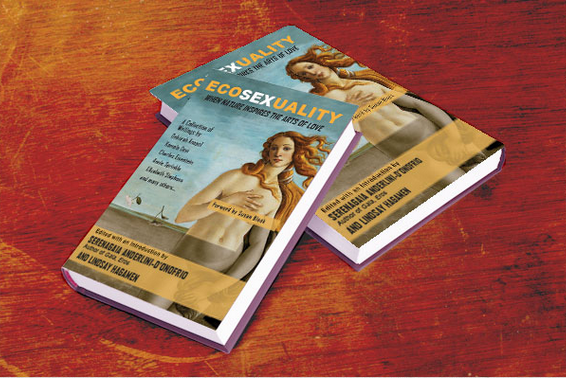 Excited about Ecosexuality and the Ecosexual Movement? This book is for you. With many voices, it can map your paths to EcosexualLove too.

Dr. SerenaGaia is the proud founder and happy owner of 3Way Kiss, a non-profit organization dedicated to teaching and research on the arts of love. You can donate anytime. Pledge your tax-deductible gift now!
Bank transfer to Serena Anderlini – IBAN: DE97 7001 1110 6052 5144 00 – BIC/SWIFT DEKTDE7GXXX – Adddress: Handelsbank, Elsenheimer Str. 41, Munchen 80687 Germany.
Thank you!