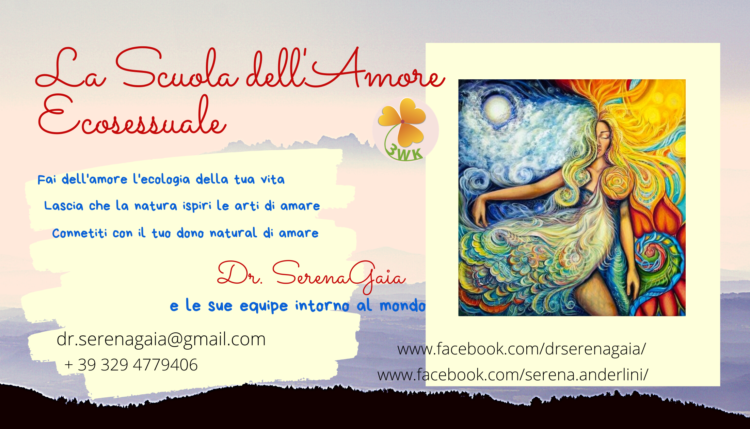 La Scuola dell'Amore Ecosessuale – Lavori in corso – Benvenut*!

La Scuola dell'Amore Ecosessuale è un lavoro in corso a cui siete invitati e invitate a contribuire. Se una persona che desidera espandere ed evolvere le tue arti dell'amore? Questo è un buon posto per te!
Benvenut* alla nostra descrizione provvisoria:
La Scuola dell'Amore Ecosessuale è una scuola d'amore in cui la vita su Gaia in tutte le sue forme è la maestra, una maestra che ispira gli e le altre persone a praticare le arti dell'amore in modi naturali, ecologici, sexy, amorosi, diversi e coraggiosi immaginando nuovi allineamenti tra la salute del pianeta e la salute del mondo.
La Scuola dell'Amore Ecosessuale offre una varietà di percorsi educativi, tra cui corsi, ritiri, seminari e altro. Tutti i percorsi sono opportunità di trasformazione alchemica e di evoluzione verso modi più simbiotici di essere e relazionarsi. Tutte le offerte includono pratiche che aiutano i partecipanti a mantenere un campo energetico positivo dentro e intorno a sé stessi, migliorando così l'allineamento fra la salute e la felicità nei propri ambiti ecosistemici e personali.
Le modalità educative includono online, ibrido e presenziale.
Al momento, i corsi esistenti nel curriculum includono: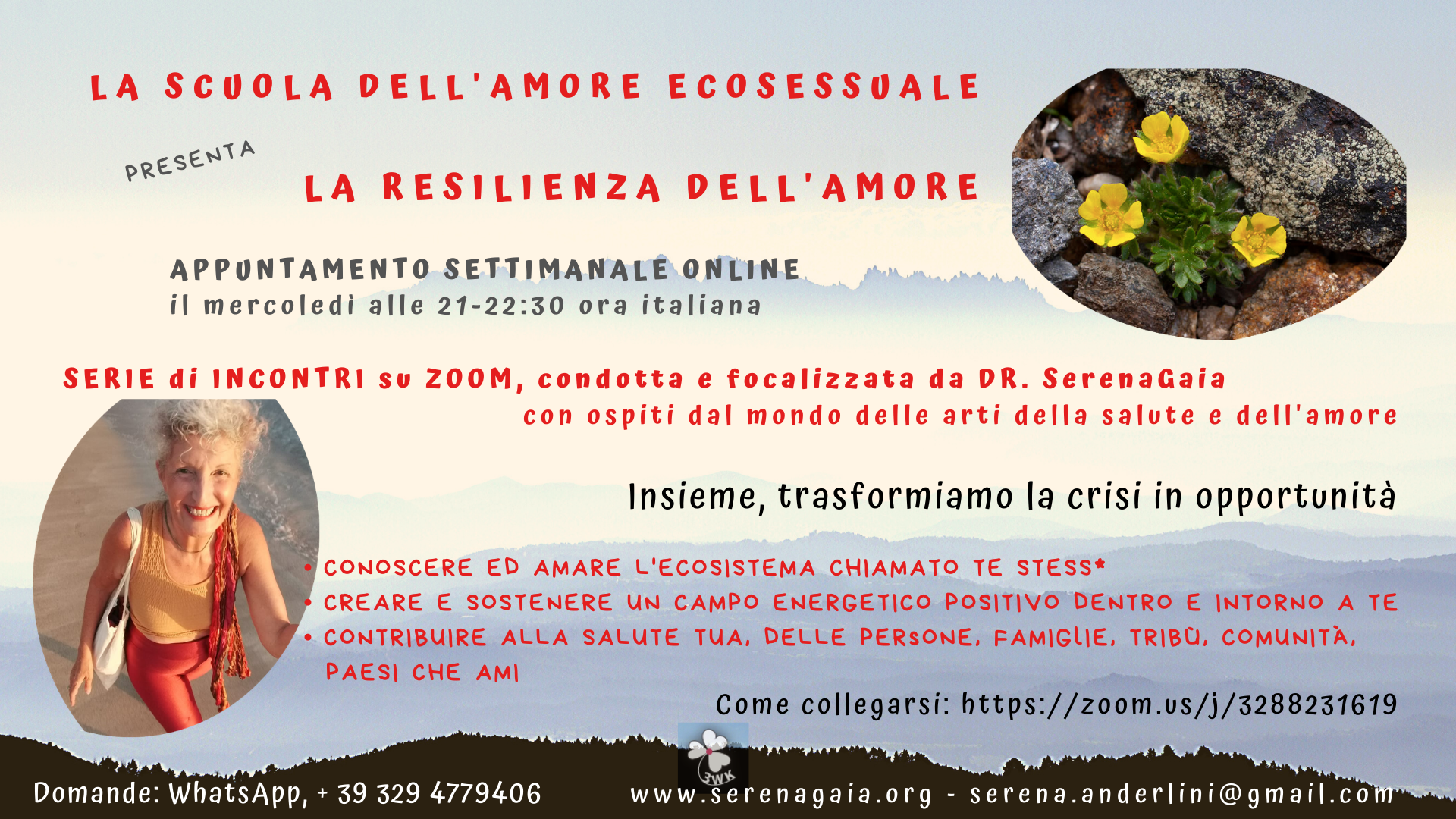 —La ​​Resilienza dell'Amore è un percorso online che è stato attivato all'inizio della pandemia di Covid-19 ed è attualmente attivo, con due edizioni parallele e appuntamenti settimanali, in italiano il mercoledì alle 21-23 ora italiana, e, in inglese, il giovedì alla stessa or (21-23 CET).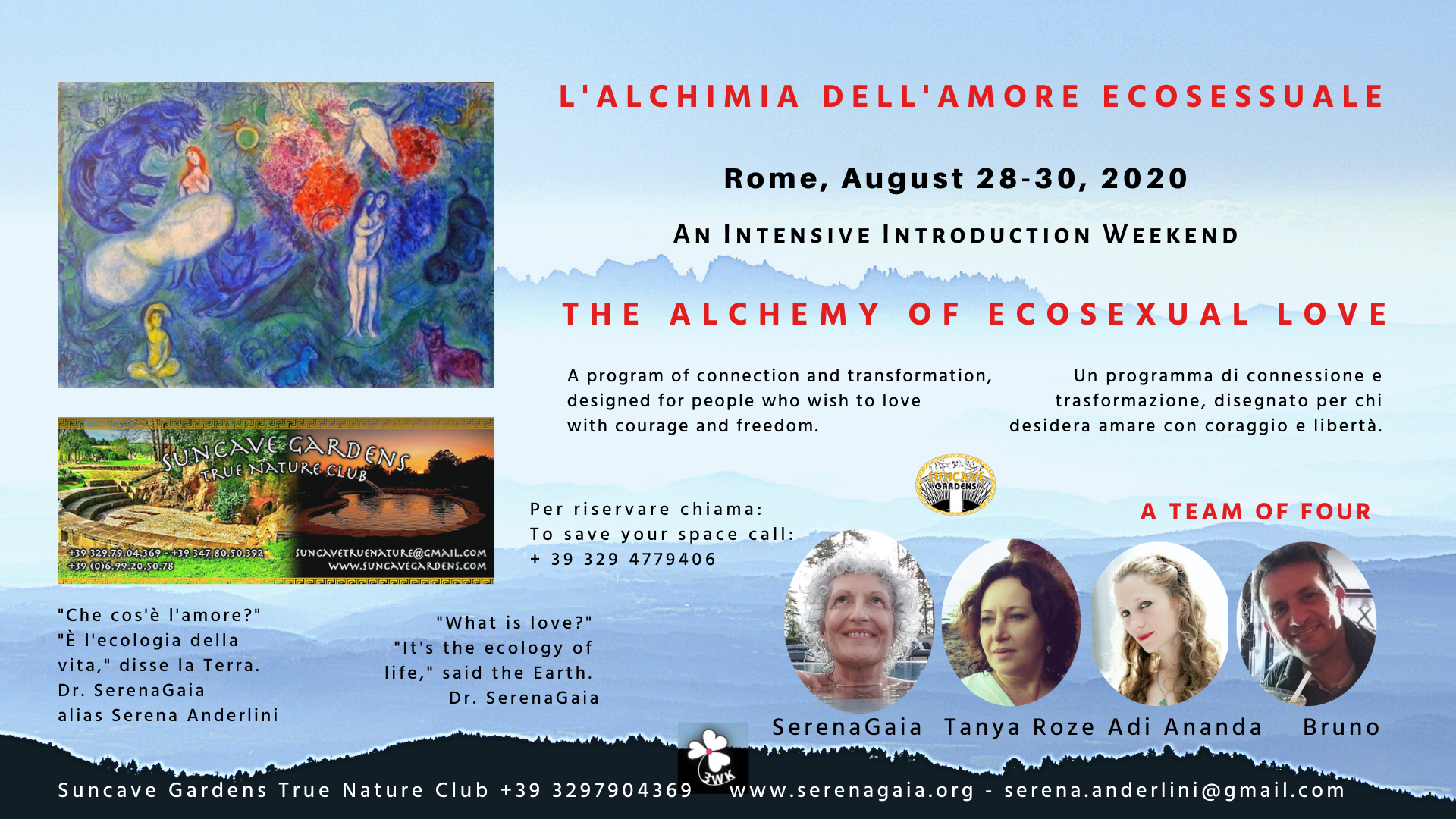 —L'Achimia dell'Amore Ecosessuale è un percorso introduttivo di fine settimana che si tiene su base annuale al Suncave Garden, un centro di ritiro naturista a Cerveteri, a circa 30 chilometri da Roma, in Italia. Questo ritiro è ora previsto per il 28-30 agosto 2020.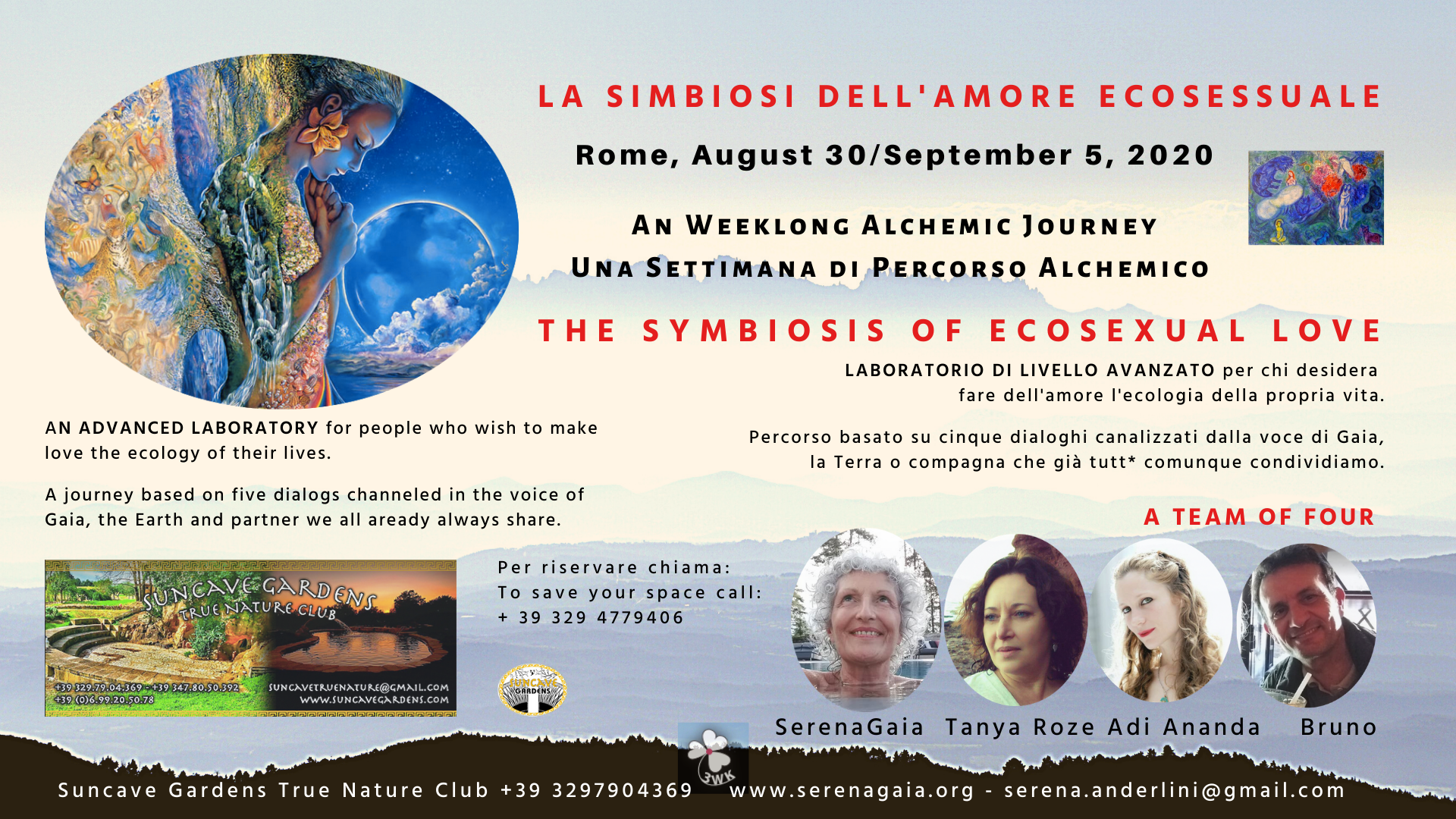 —La Simbiosi dell'Amore Ecosessuale è un corso avanzato di presentazione, che sarà lanciato a breve e potrebbe avere una versione beta al Suncave Garden a partire dal 31 agosto 2020.
Il seguente corso potrebbe diventare parte di questo curriculum:
—The Humanities and Love, Part # 2, dal 1500 ad oggi è un corso ibrido che, nelle sue edizioni originali, è stato insegnato all'Università di Puerto Rico, Mayaguez. Consiste in nove lezioni di un'ora in inglese sulla storia mondiale e planetaria, disponibili online sul canale Serena Anderlini You Tube e di una serie di letture, presentazioni visive e test, disponibili online nel portale LMS chiamato Canvas by Instructure.
Come ibrido, il corso è stato attivo fino al 2017 e potrebbe essere riattivato come corso interamente online. Potrebbe essere interessante per università e altre istituzioni di istruzione superiore aperte all'insegnamento di corsi di civilizzazione occidentale organizzati attorno al tema dell'amore.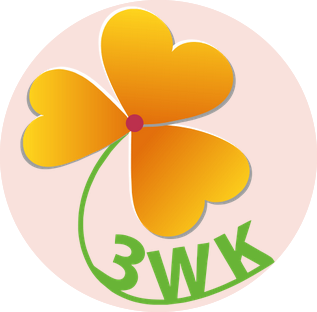 La Scuola dell'Amore Ecosessuale opera sotto l'egida della non-profit 3WayKiss. Ci stiamo evolvendo e, in particolare, siamo in procinto di:
–Sviluppare una missione e una visione per questa scuola
– Attivare collegamenti della scuola con altre scuole, accademie e università affini
– Presentare le sue offerte più ampiamente in contesti aperti ai suoi approcci
– Lavorare all'attivazione di più corsi
–Lavorare allo sviluppo di certificati e riconoscimenti
– Reclutare e trattenere partecipanti, collaborator* e assistent* interessat*
– Collegarci con possibili enti donatori e finanziatori
Come ti ispirano tutte queste aree? In che modo pensi di poter partecipare e contribuire? Preghiamo le persone interessate di mettersi in contatto. Abbiamo voglia di sentirvi. Grazie!
Hai amicizie che potrebbero apprezzare questa opportunità? Non esitare a diffondere la notizia! Condividi questo post per favore. Grazie!
Per ulteriori informazioni e per la pianificazione, contattare la Dr. SerenaGaia a
dr.serenagaia@gmail.com, serena.anderlini@gmail.com, + 39 3294779406 (whatsapp), Serena Anderlini di Puerto Rico, su Facebook, Instagram, LinkedIn e Messenger. @serenagaia su Twitter. Grazie!
aka Serena Anderlini-D'Onofrio, PhD
Erstwhile Professor of Humanities and Cinema at UPRM
Convenor of Practices of Ecosexuality: A Symposium
Contact: serena.anderlini@gmail.com, + 39 329 477 9406.
Fellow at the Humanities Institute, University of Connecticut, Storrs (2012-13)
Project: "Amorous Visions: Ecosexual Perspectives on Italian Cinema"
Please follow and like us: